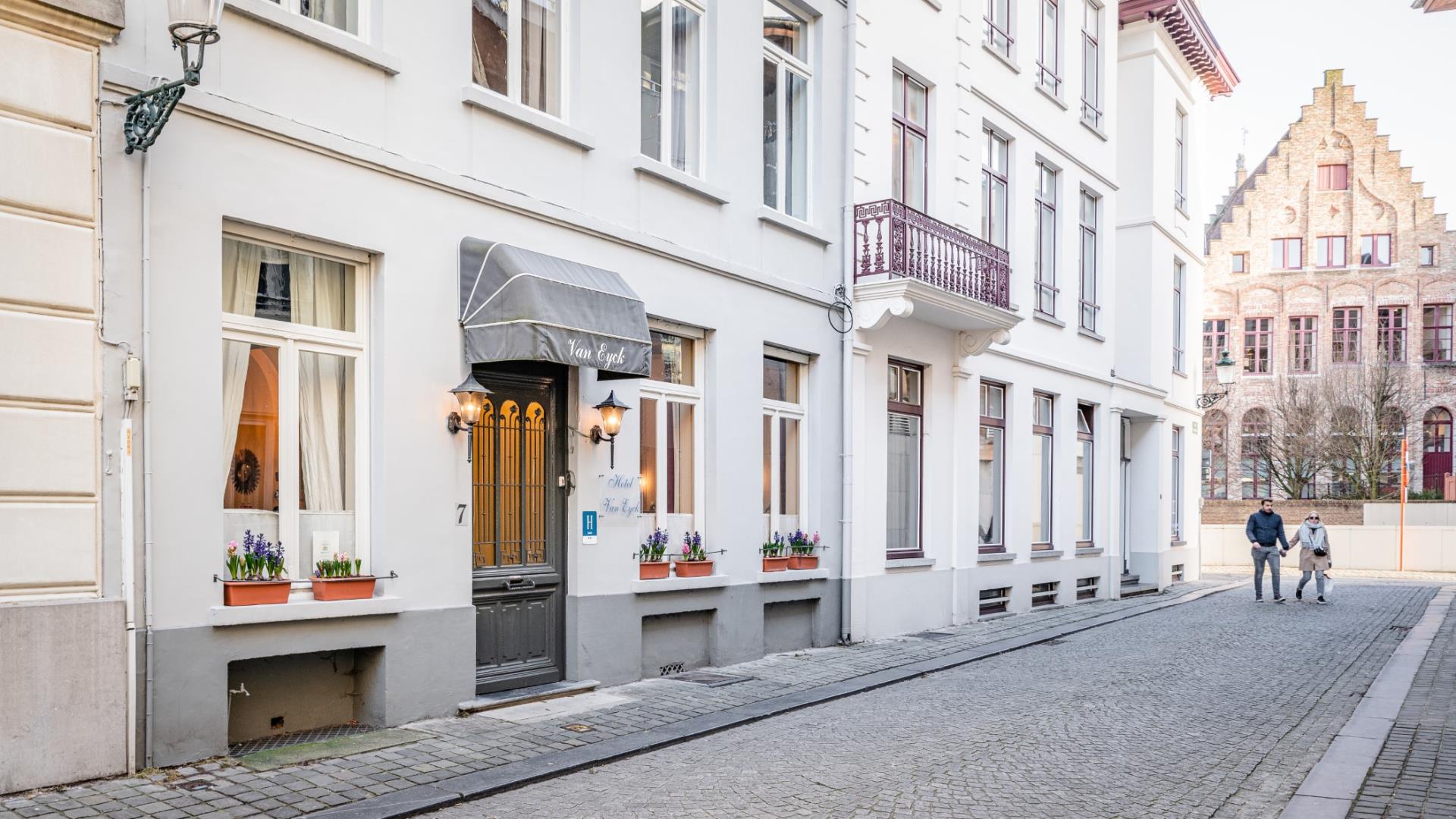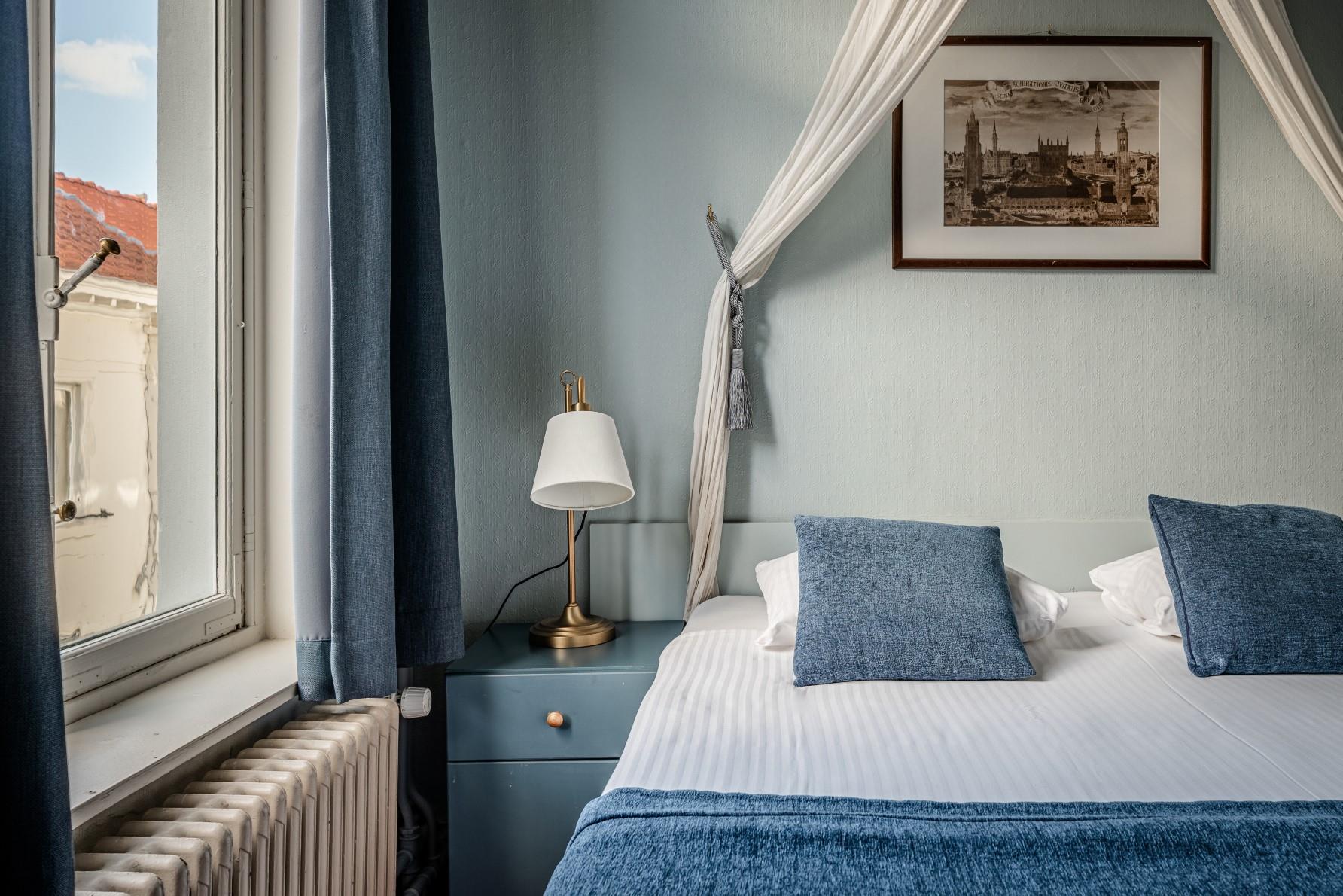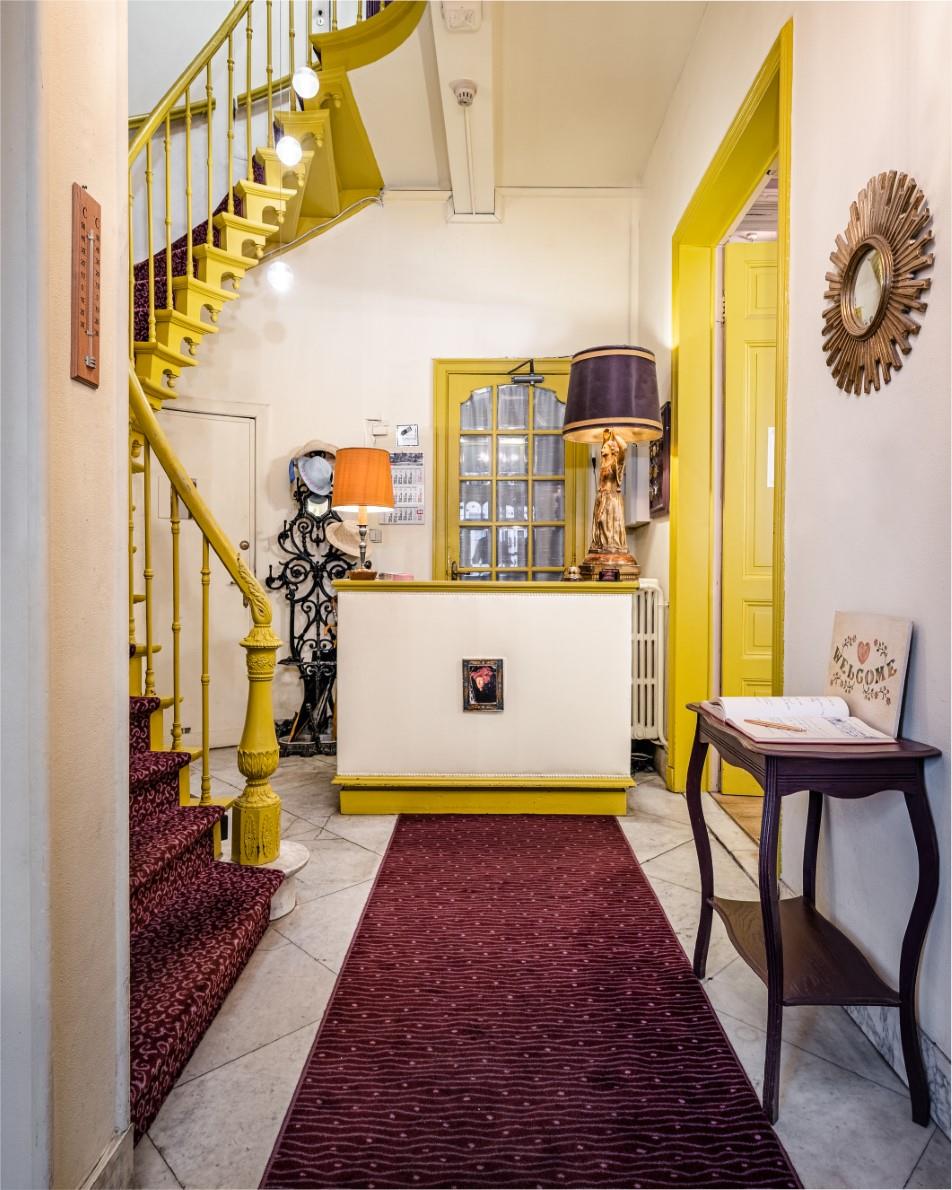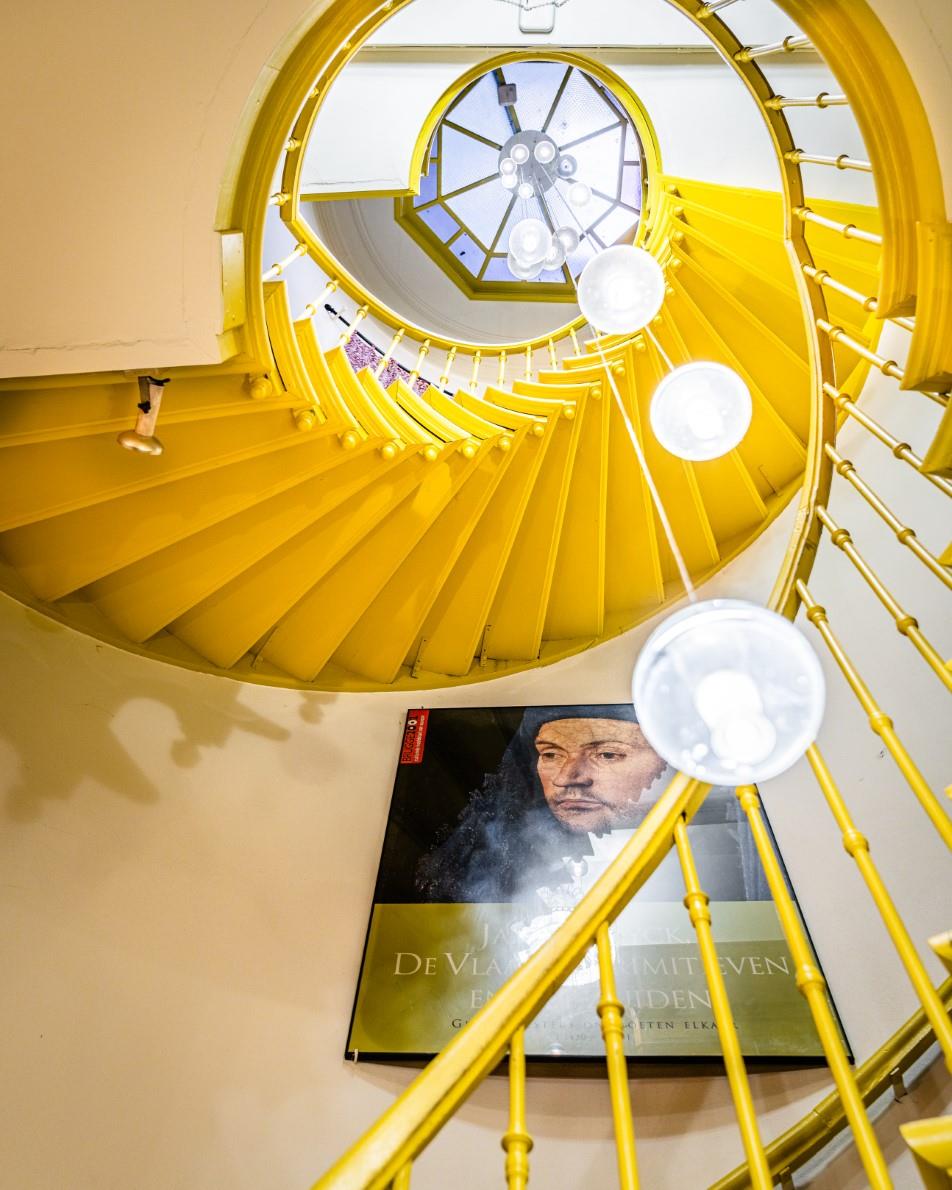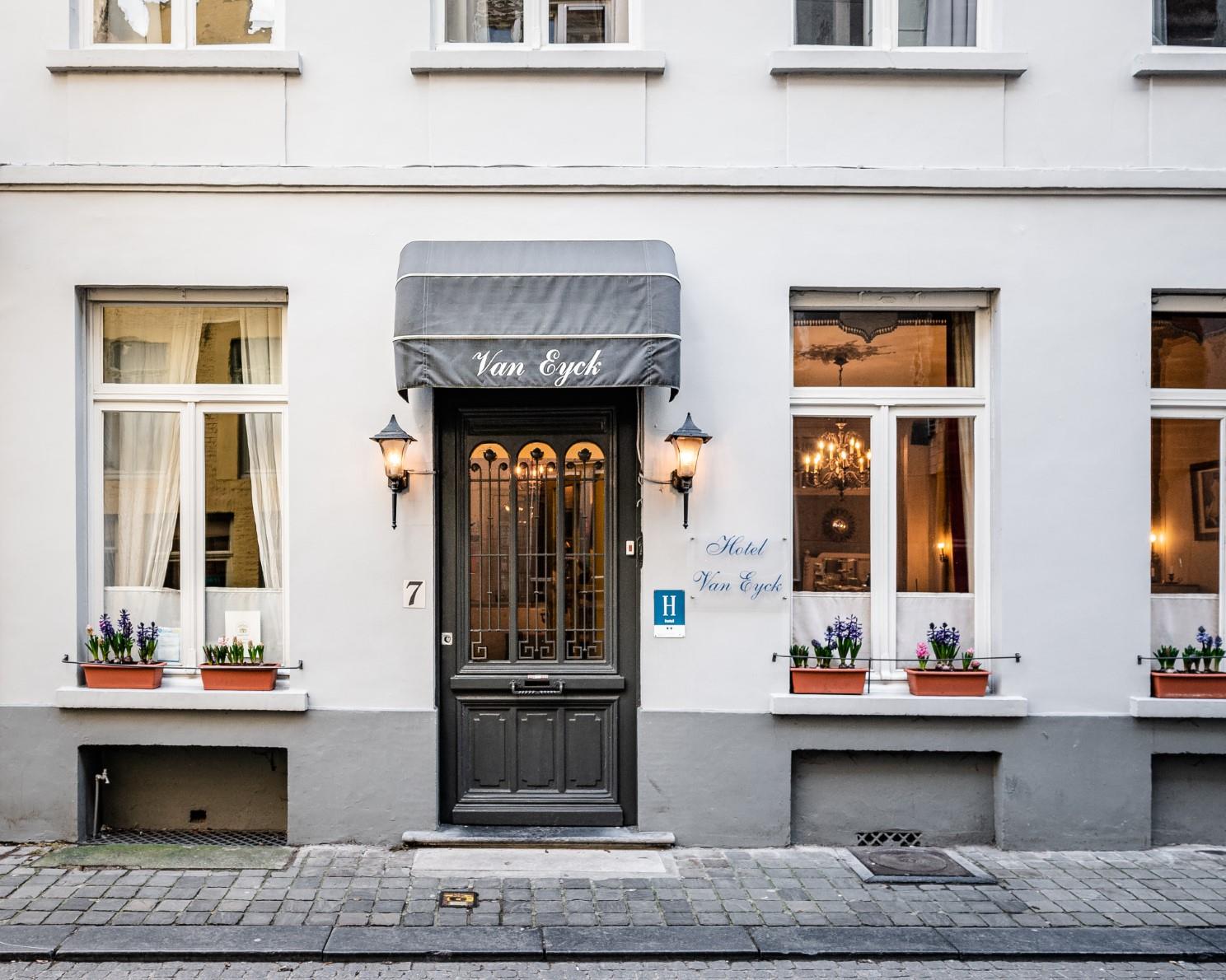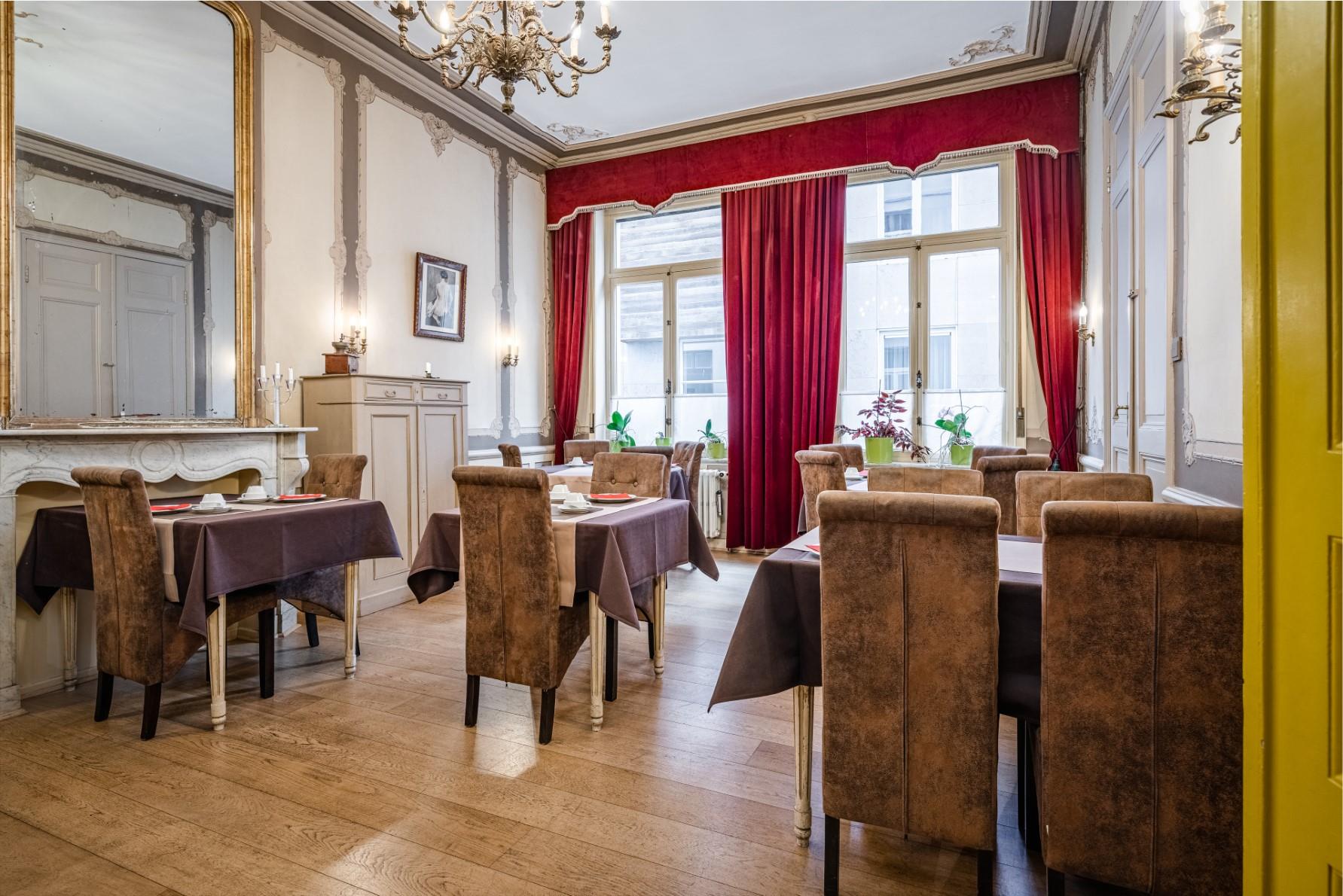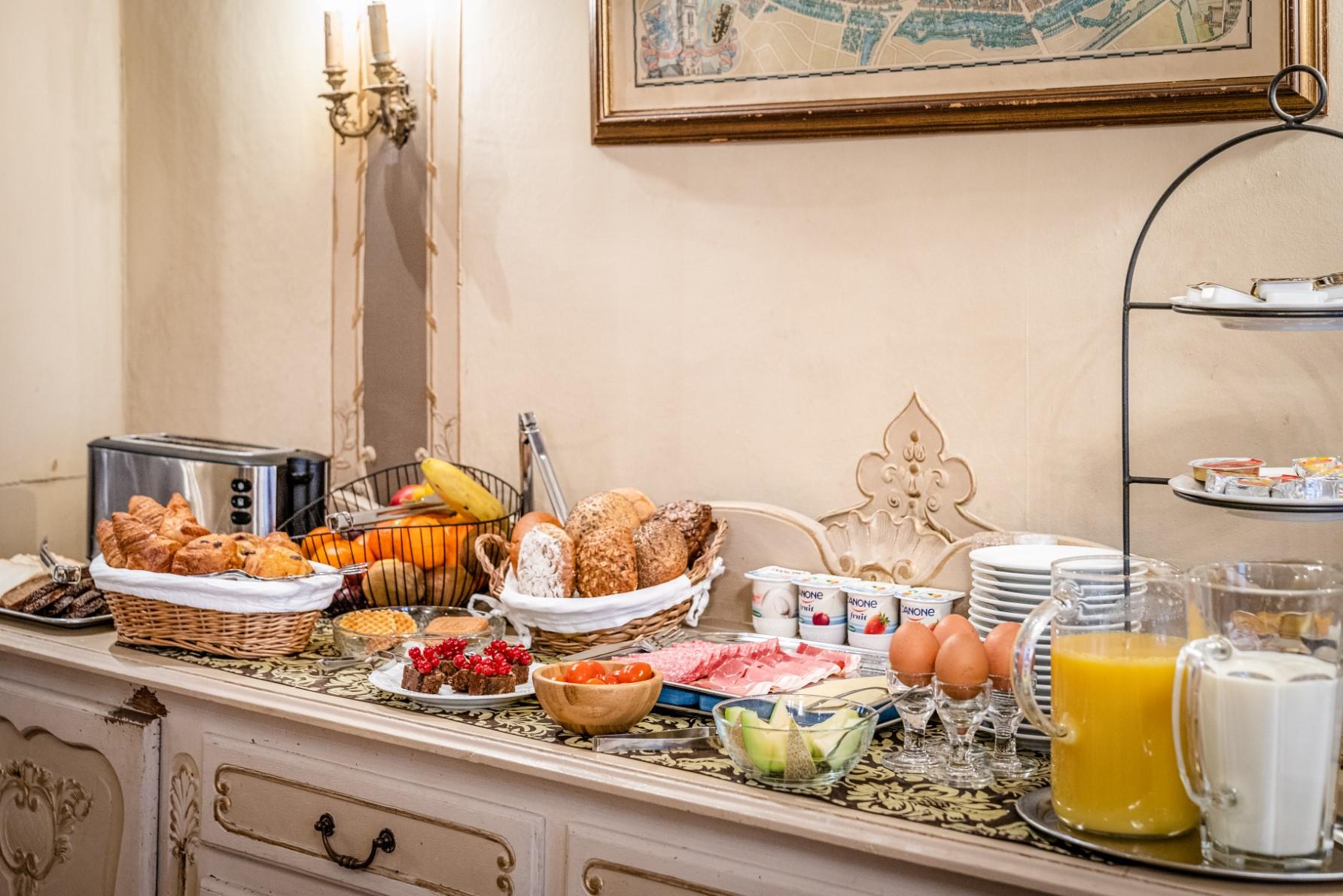 Welcome to Hotel Van Eyck
Welcome to Hotel Van Eyck
A charming family-owned hotel situated
in the heart of Bruges city center.

Our hotel is housed in an 18th century building that was once home to notaries and doctors, giving it a unique historic charm. Tucked away on a quiet street just steps from the bustling main shopping area, our cozy hotel is the perfect base for exploring all that this beautiful city has to offer. With a warm and welcoming atmosphere, we look forward to making your stay with us a memorable one.
• 150m from Market Square, in a quiet spot •

• Personal and cozy hotel (only 8 rooms) •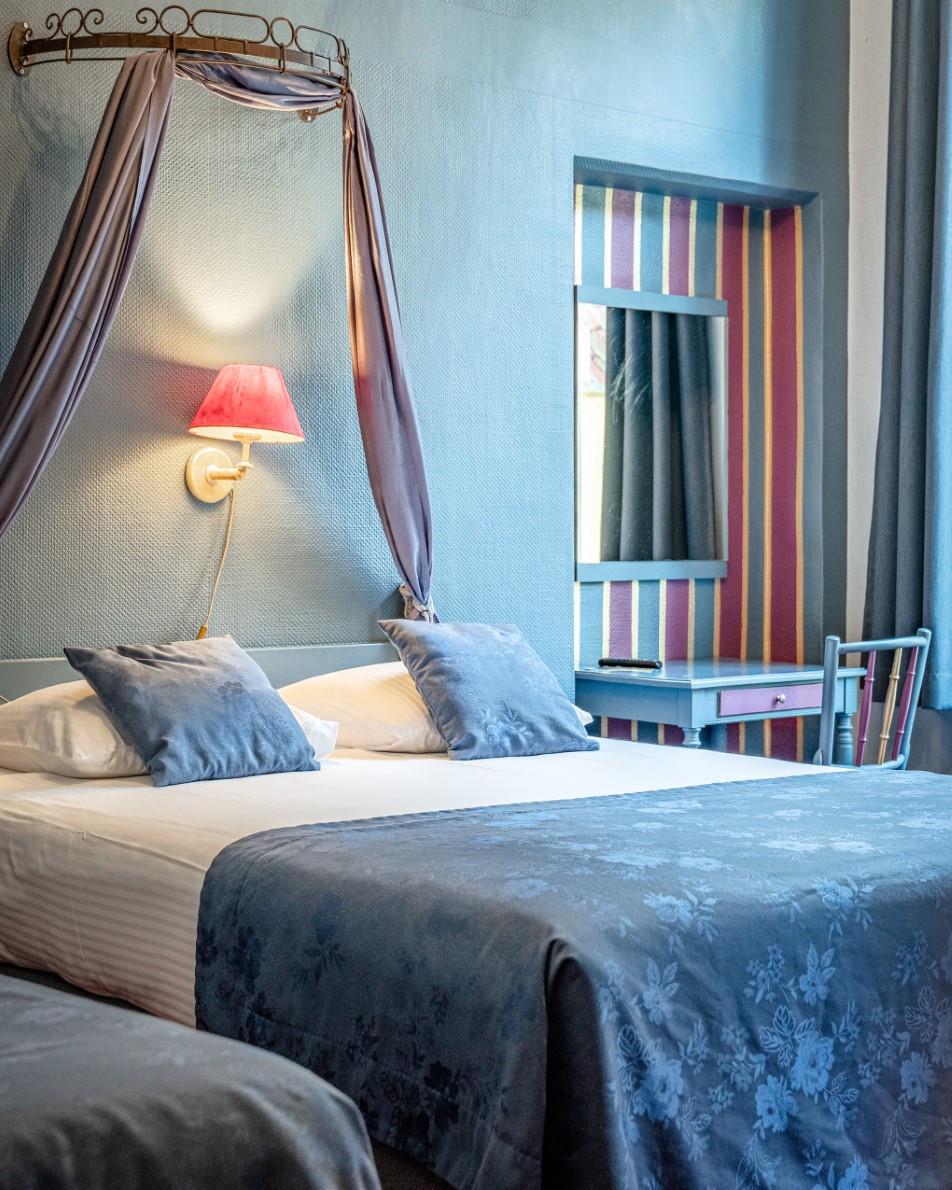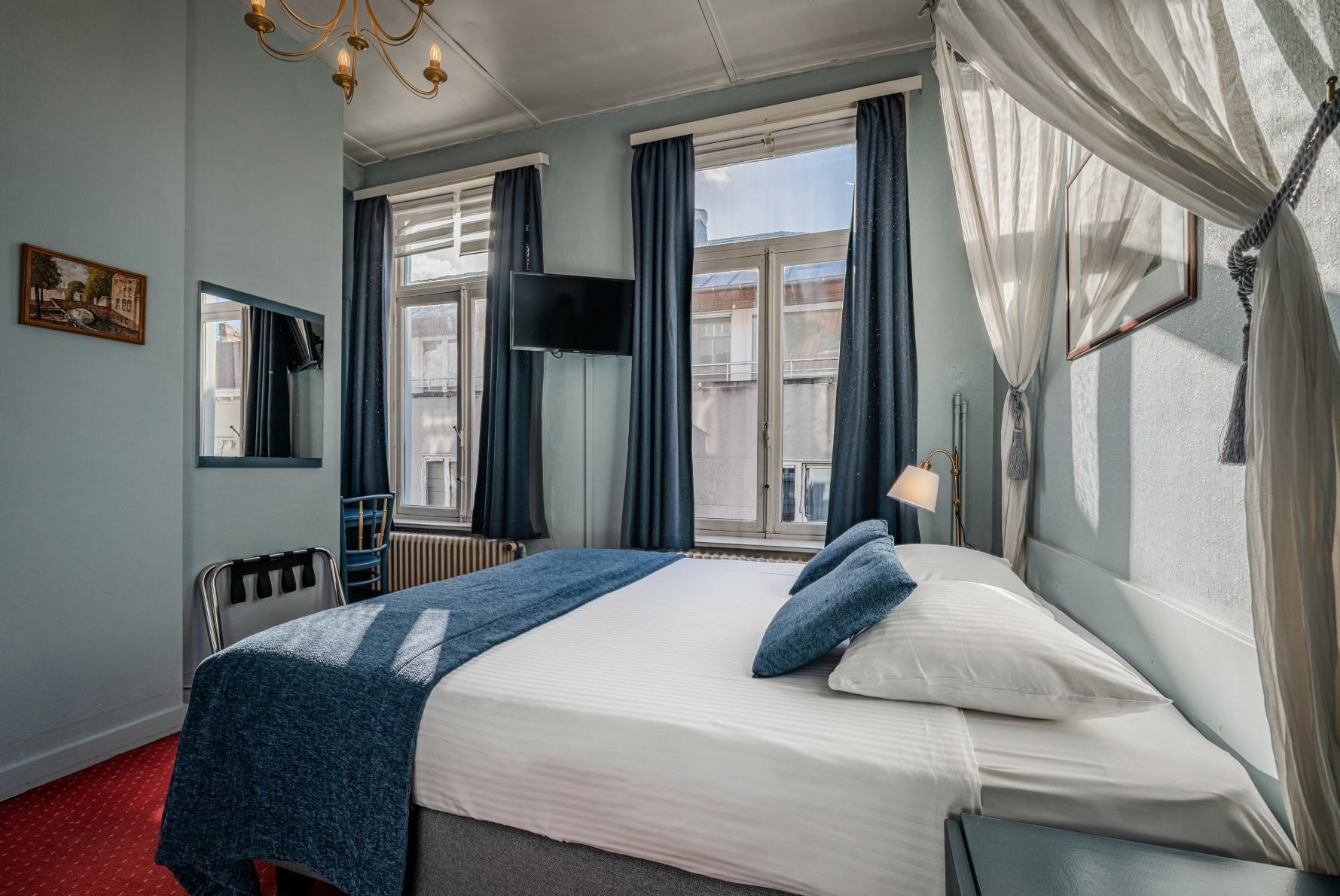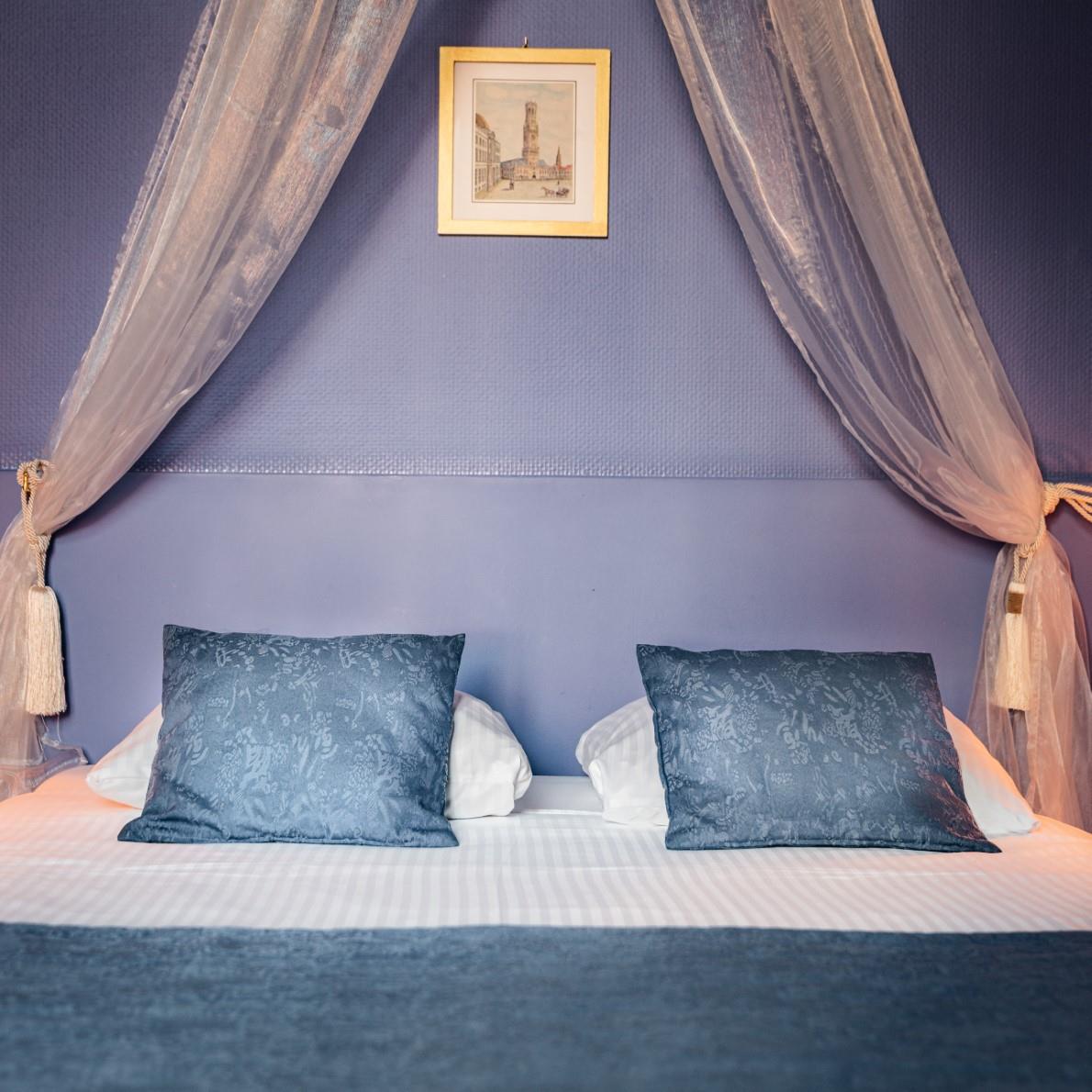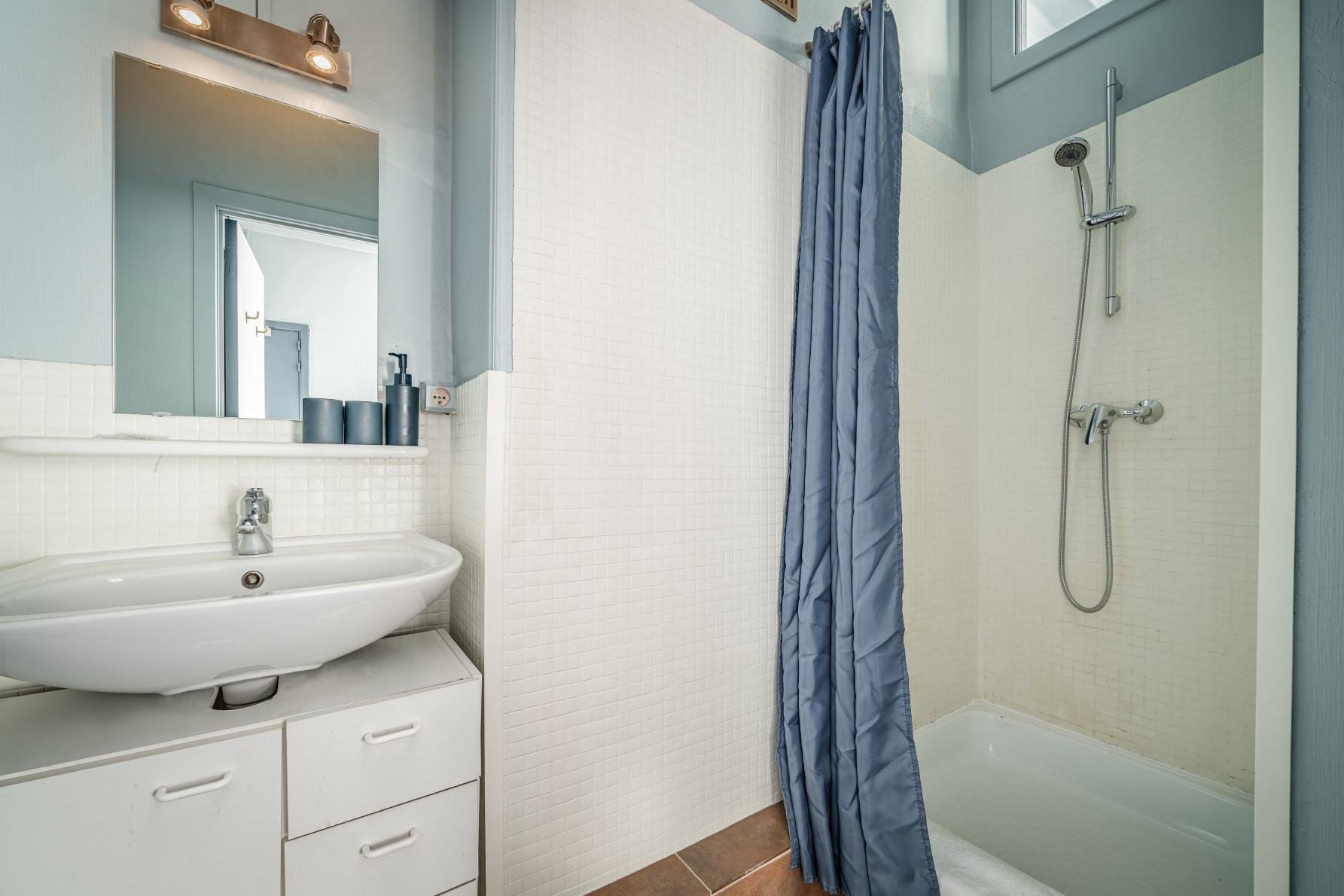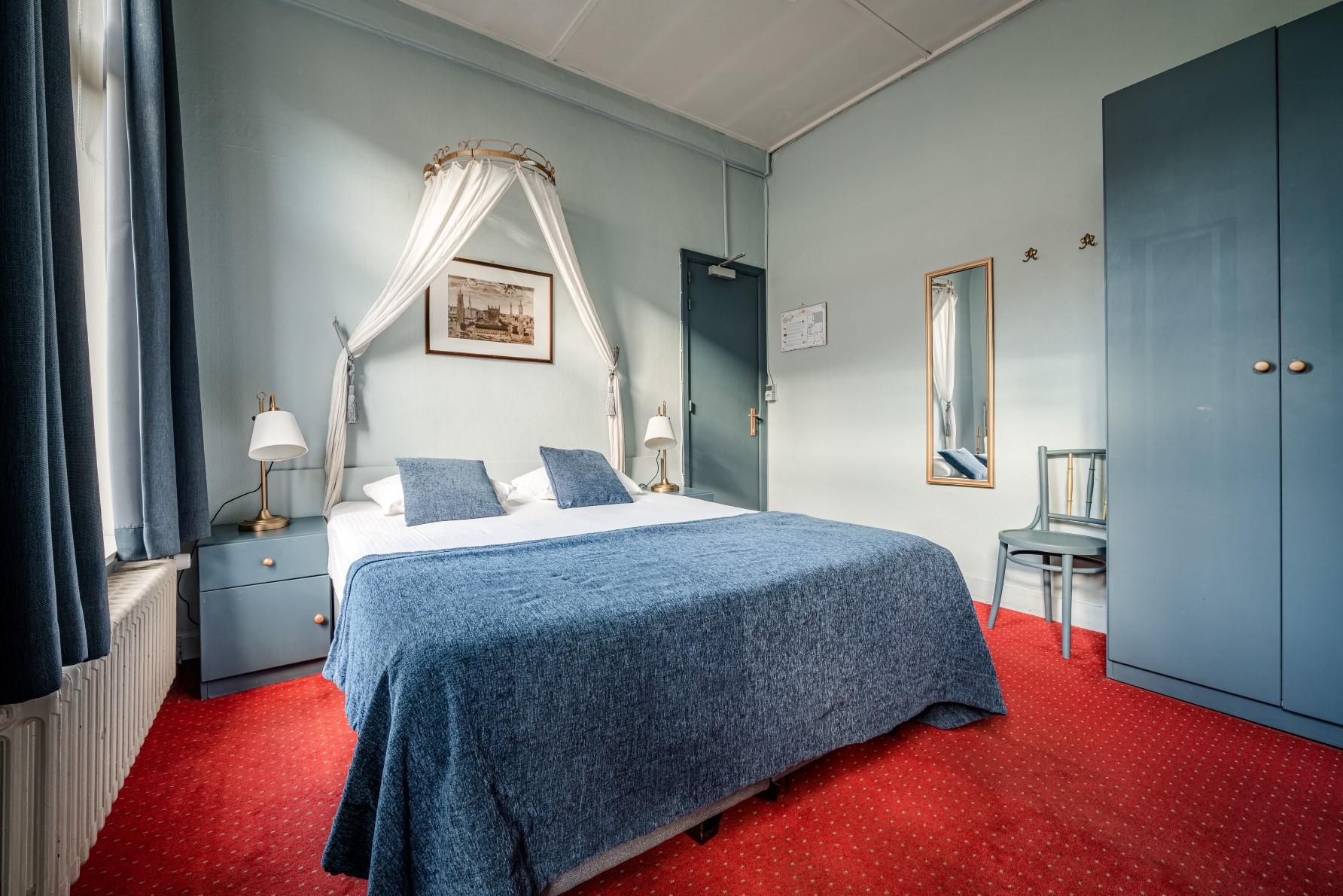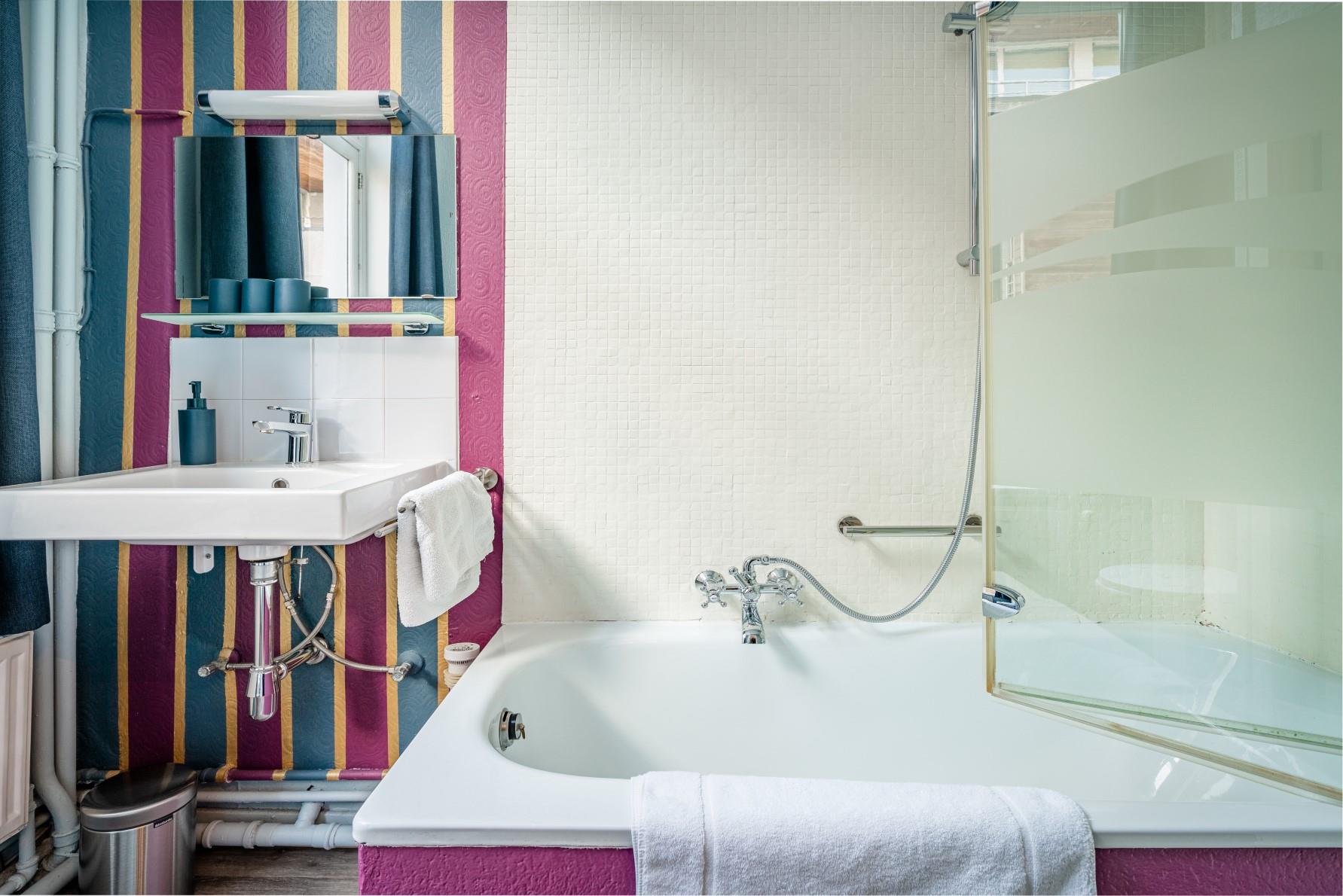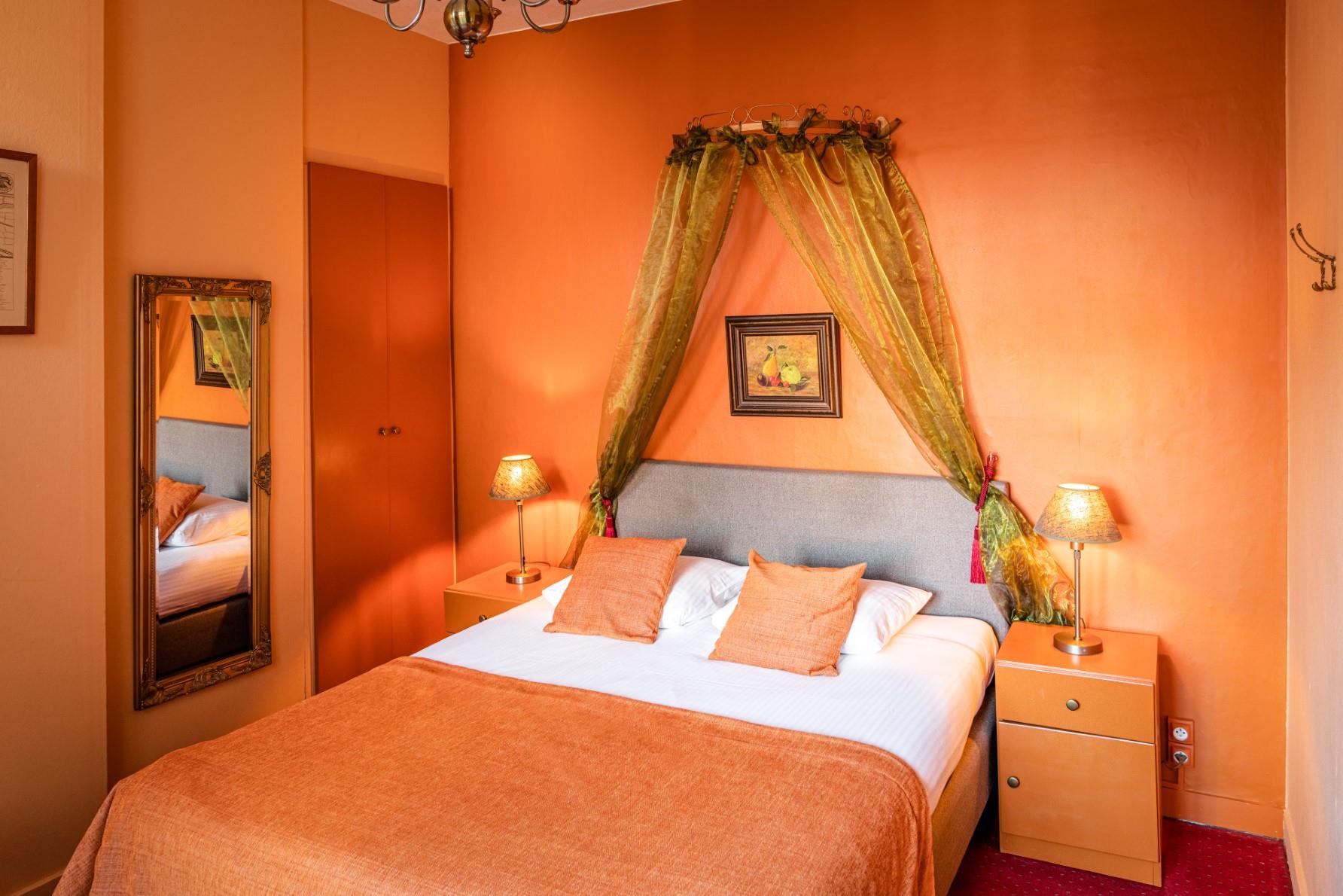 Rooms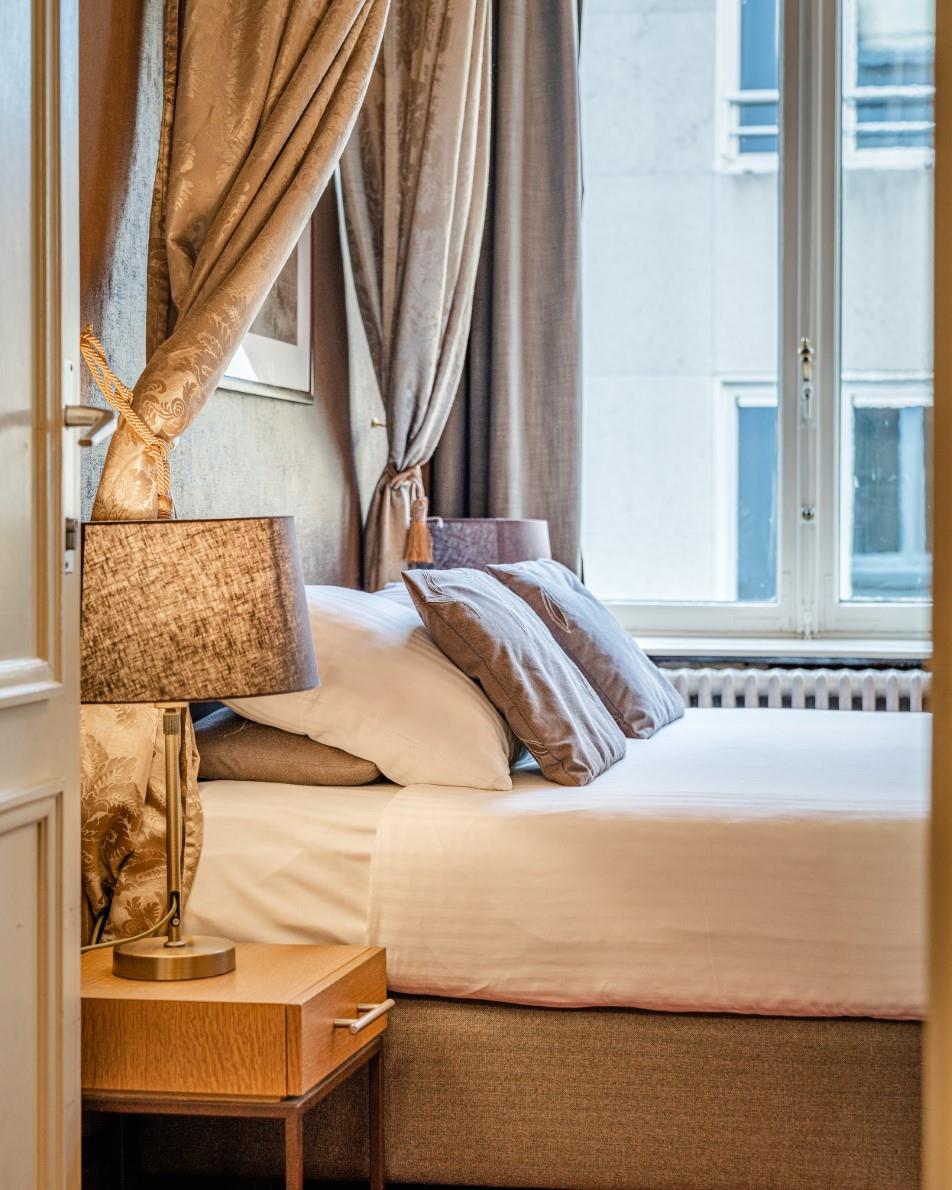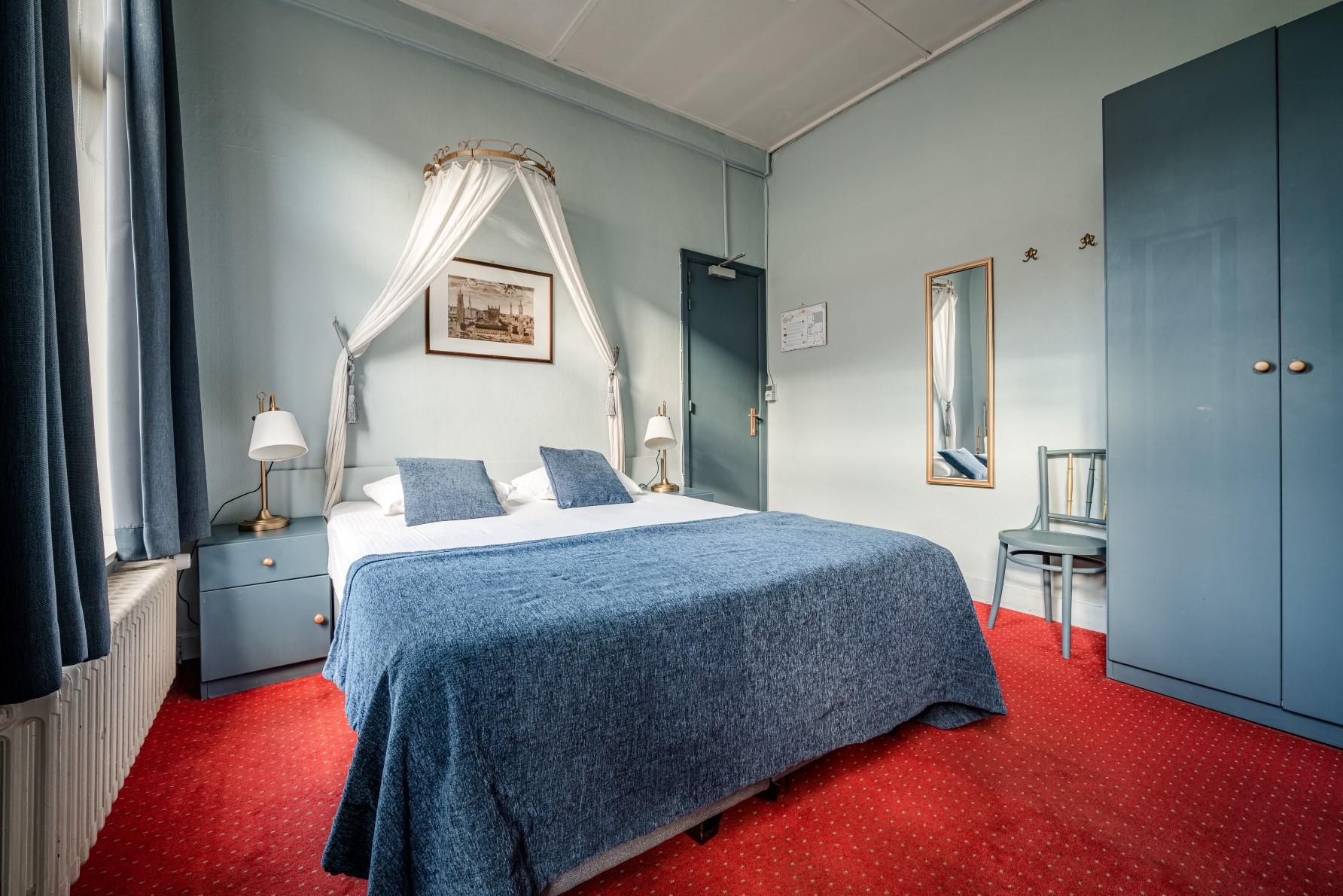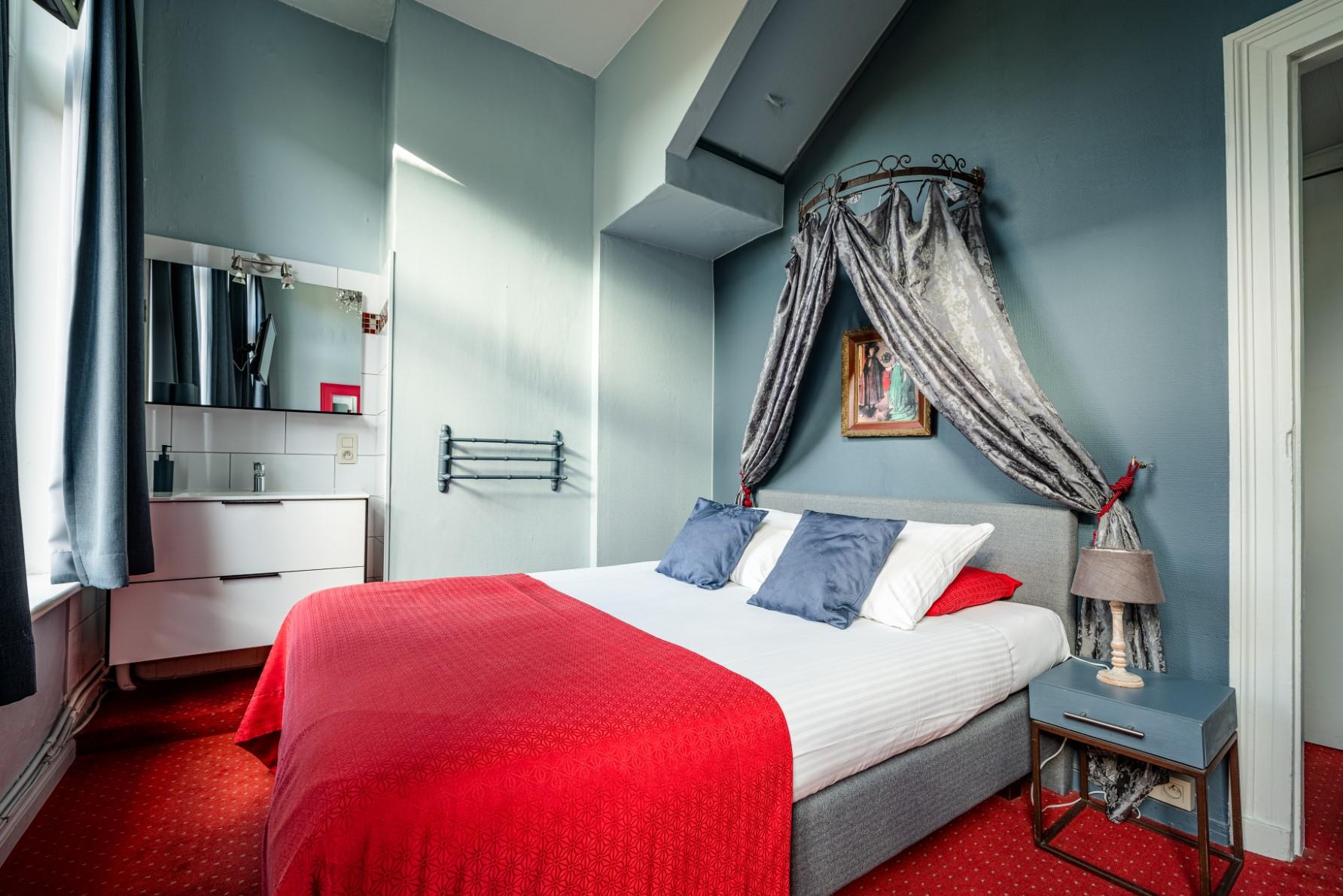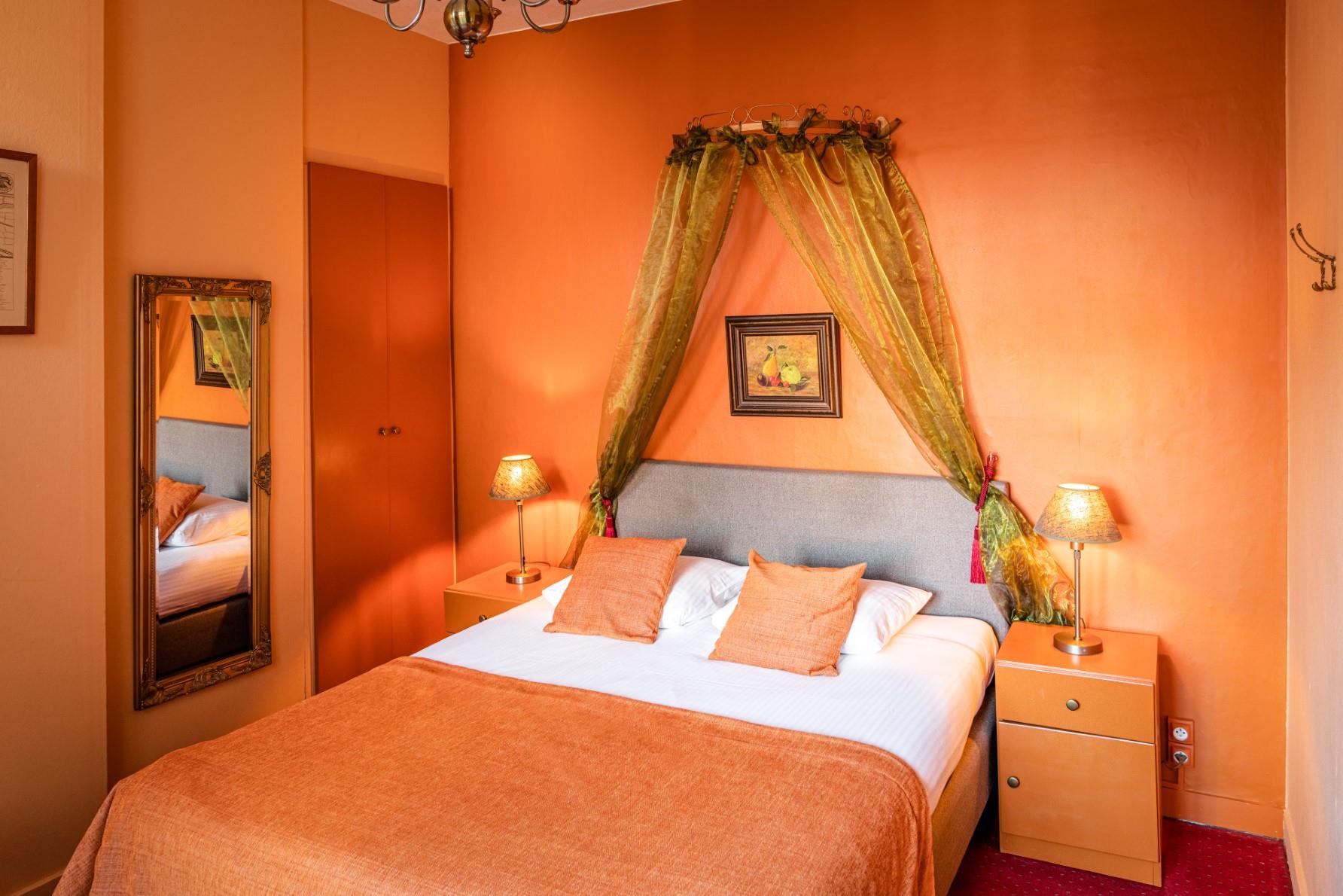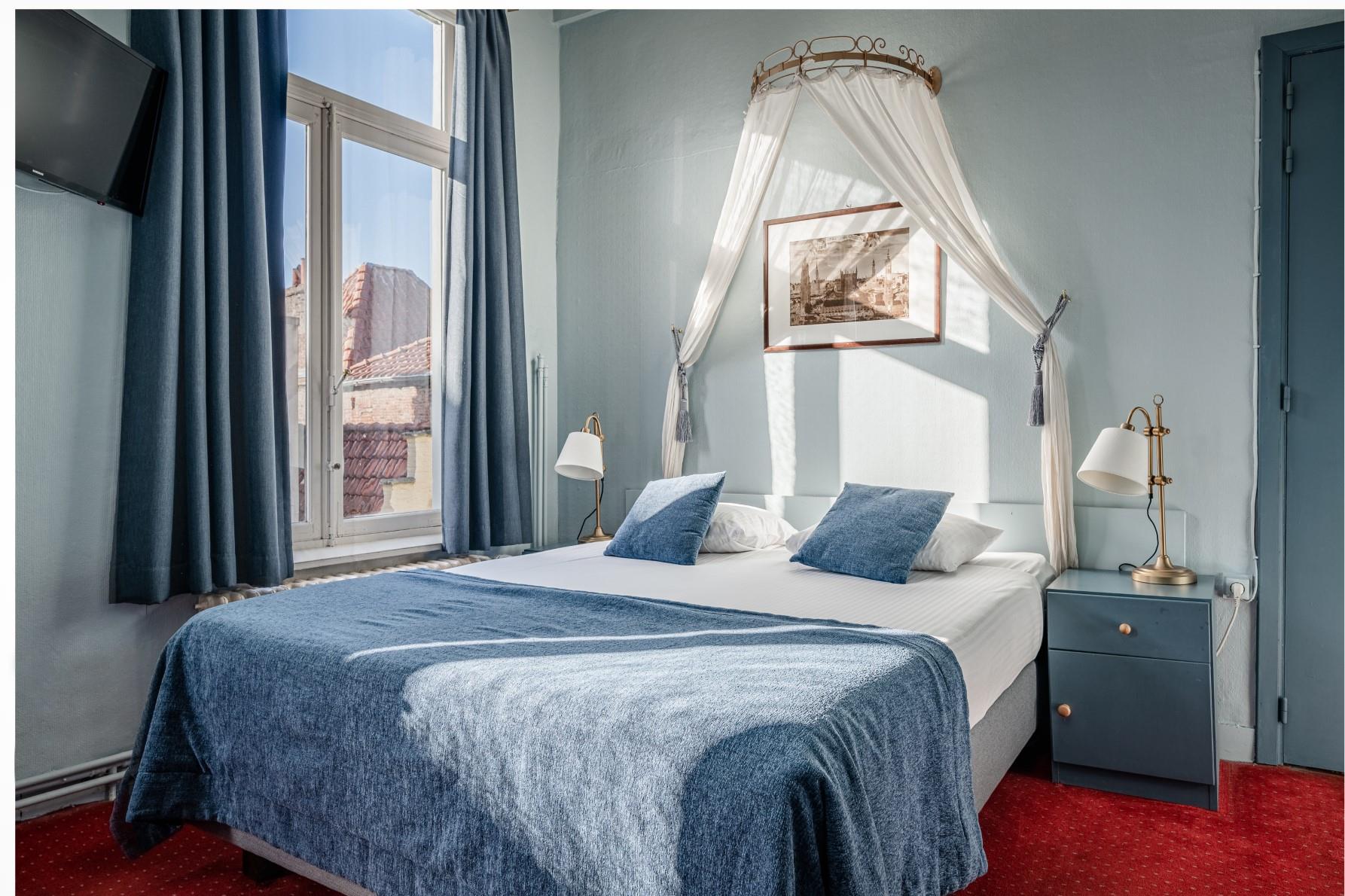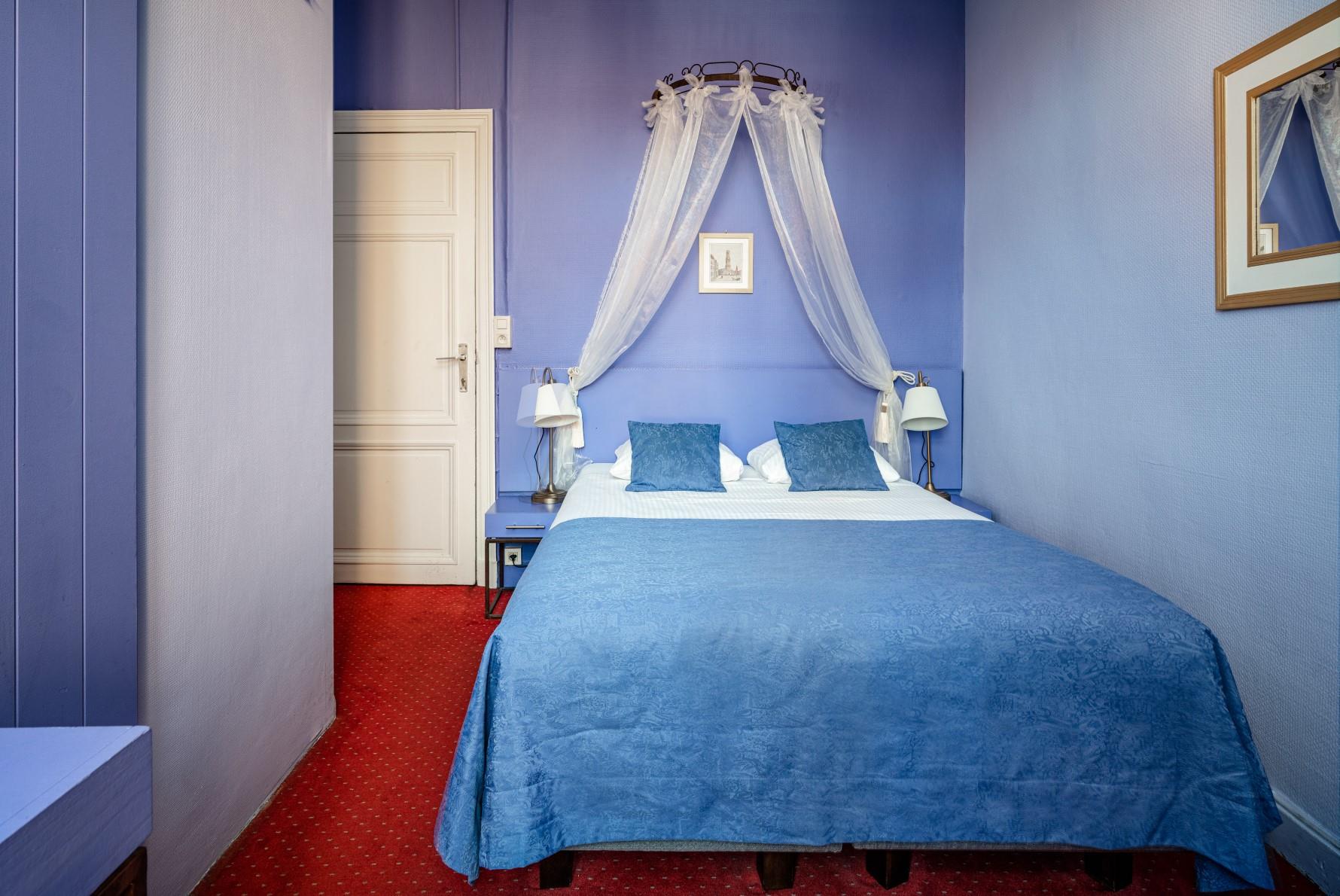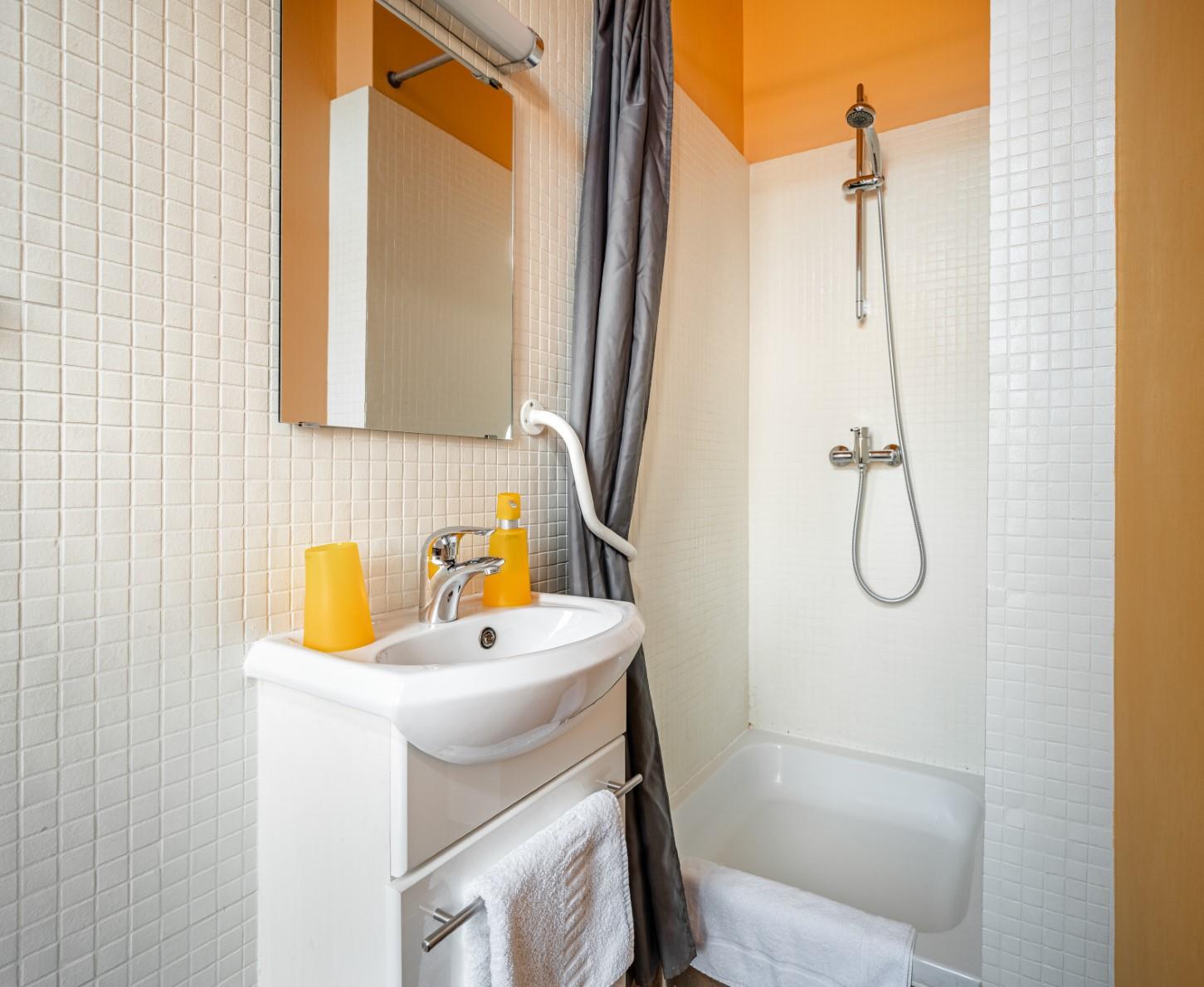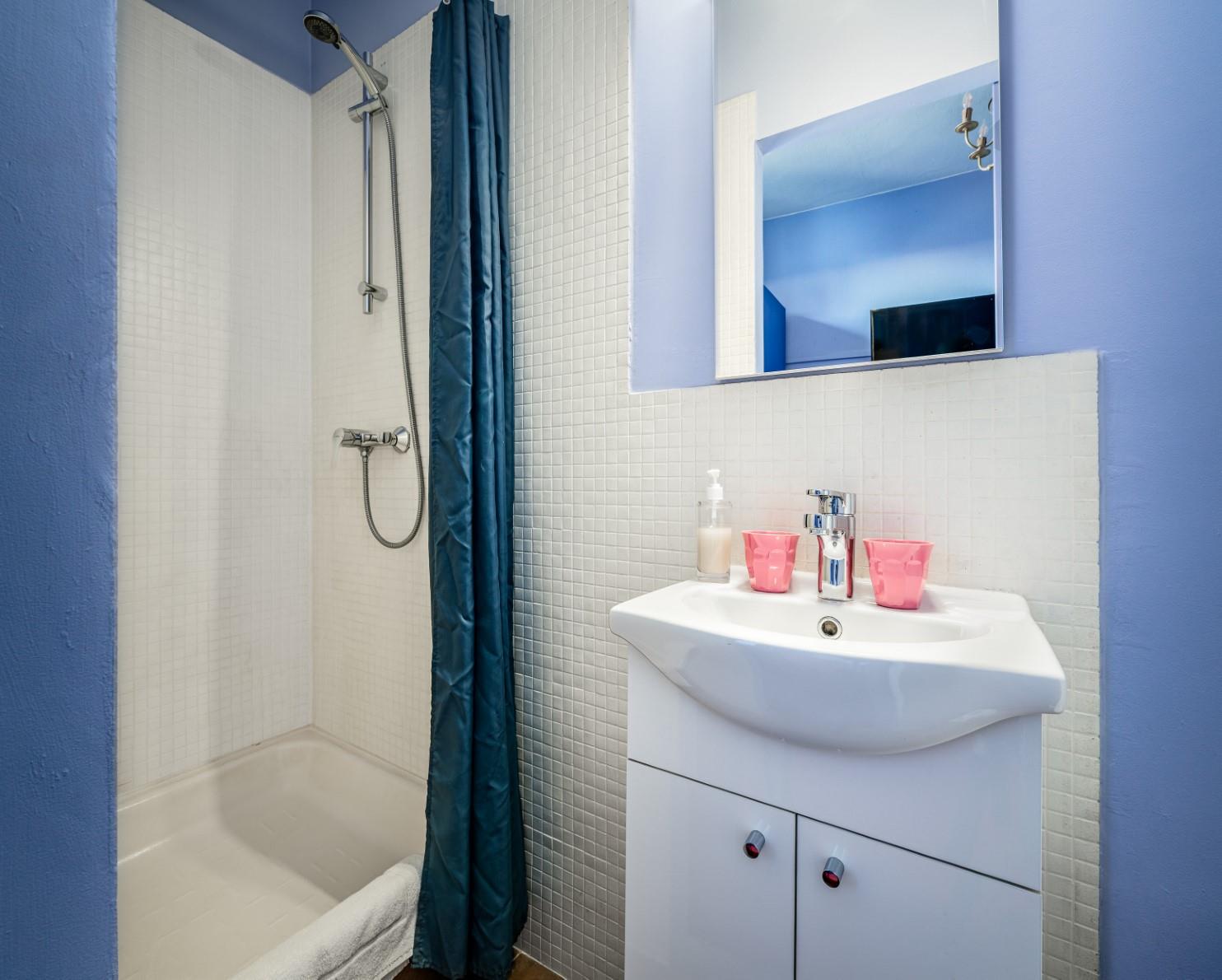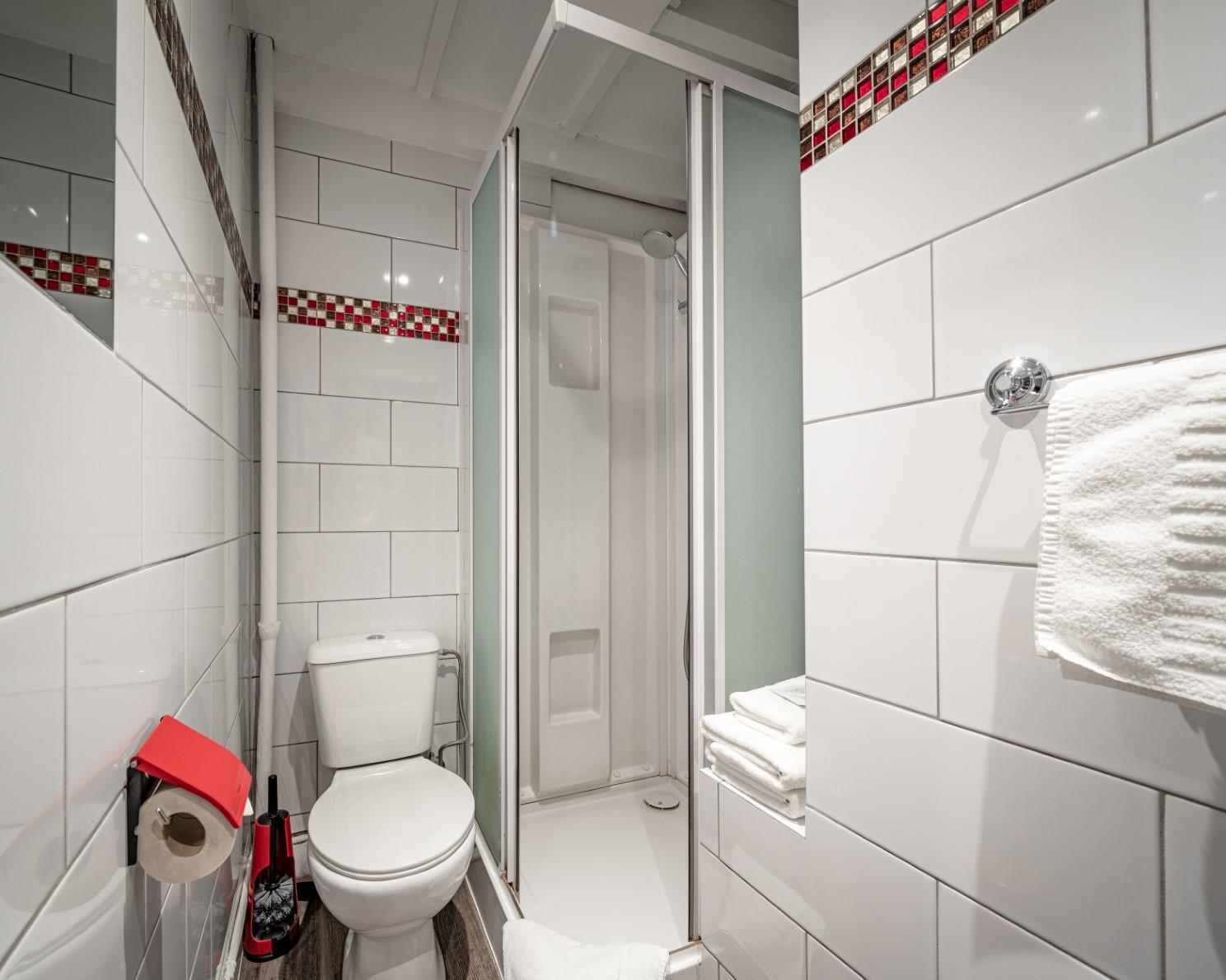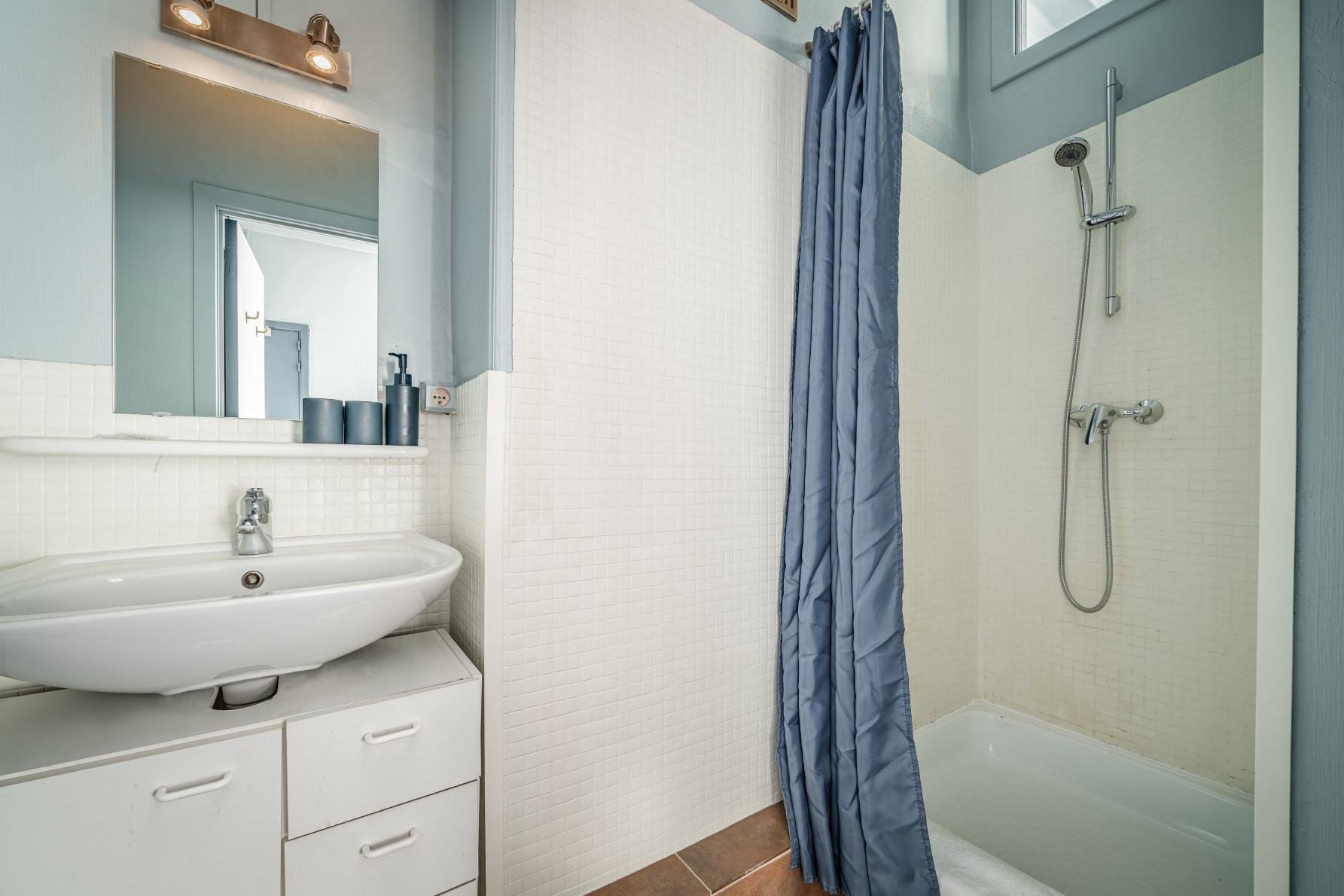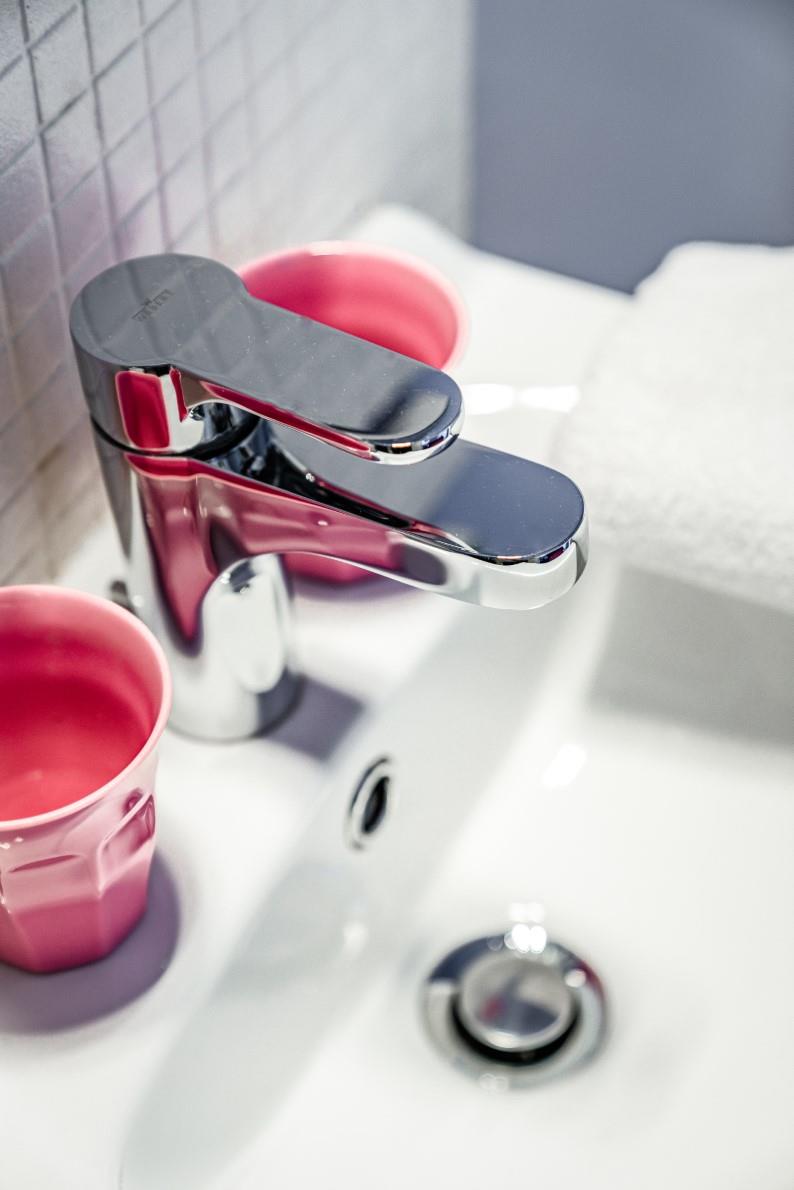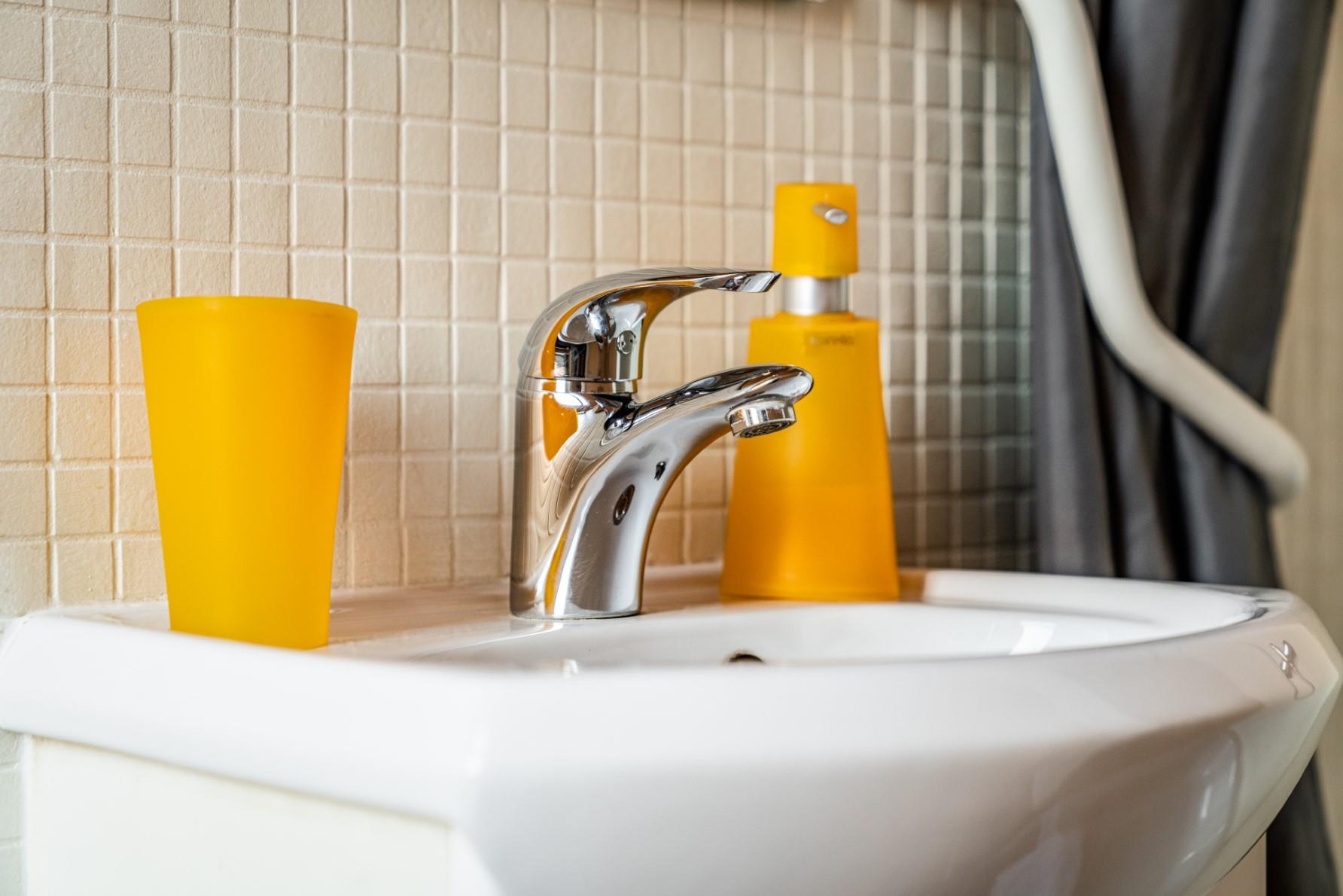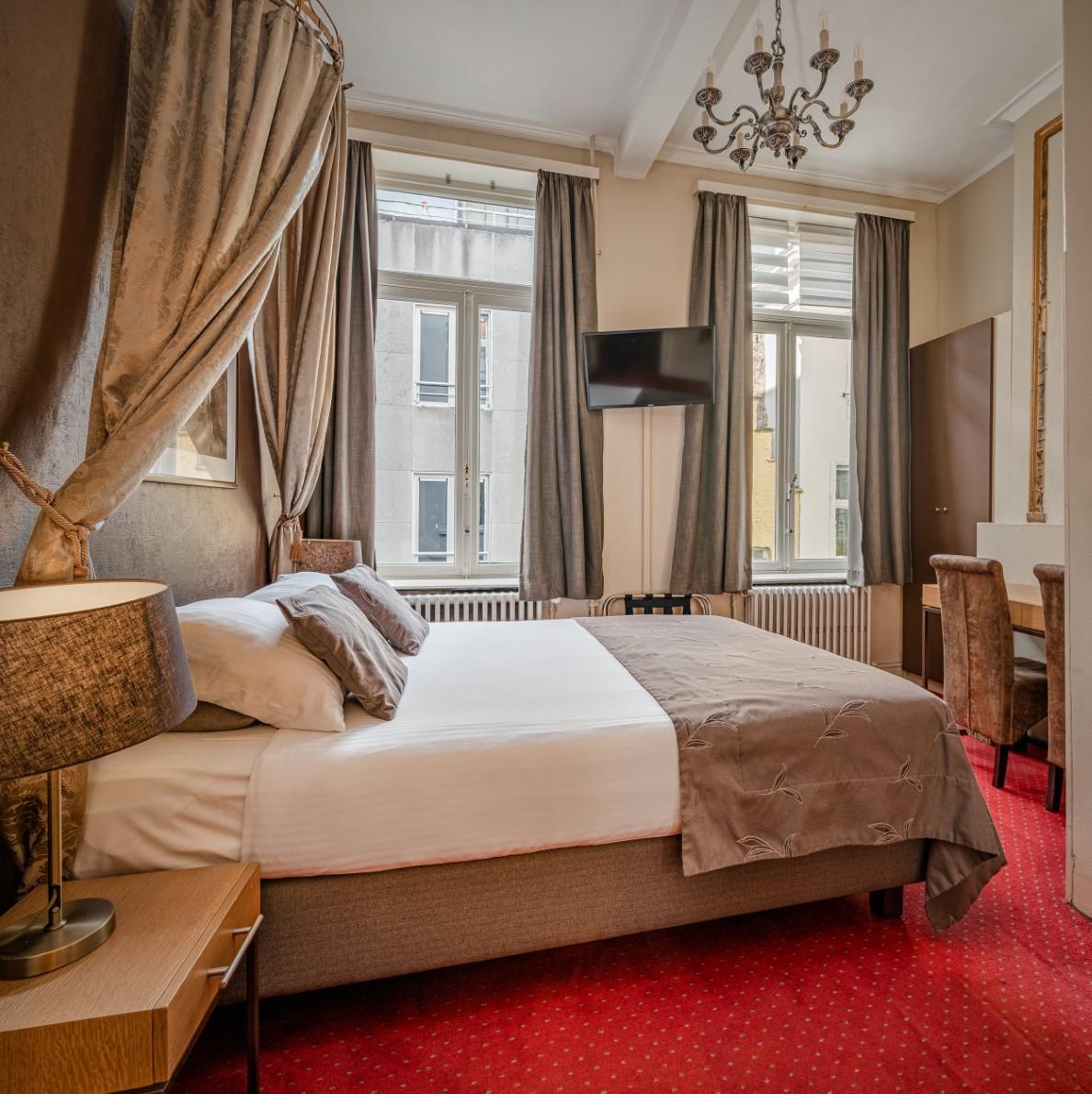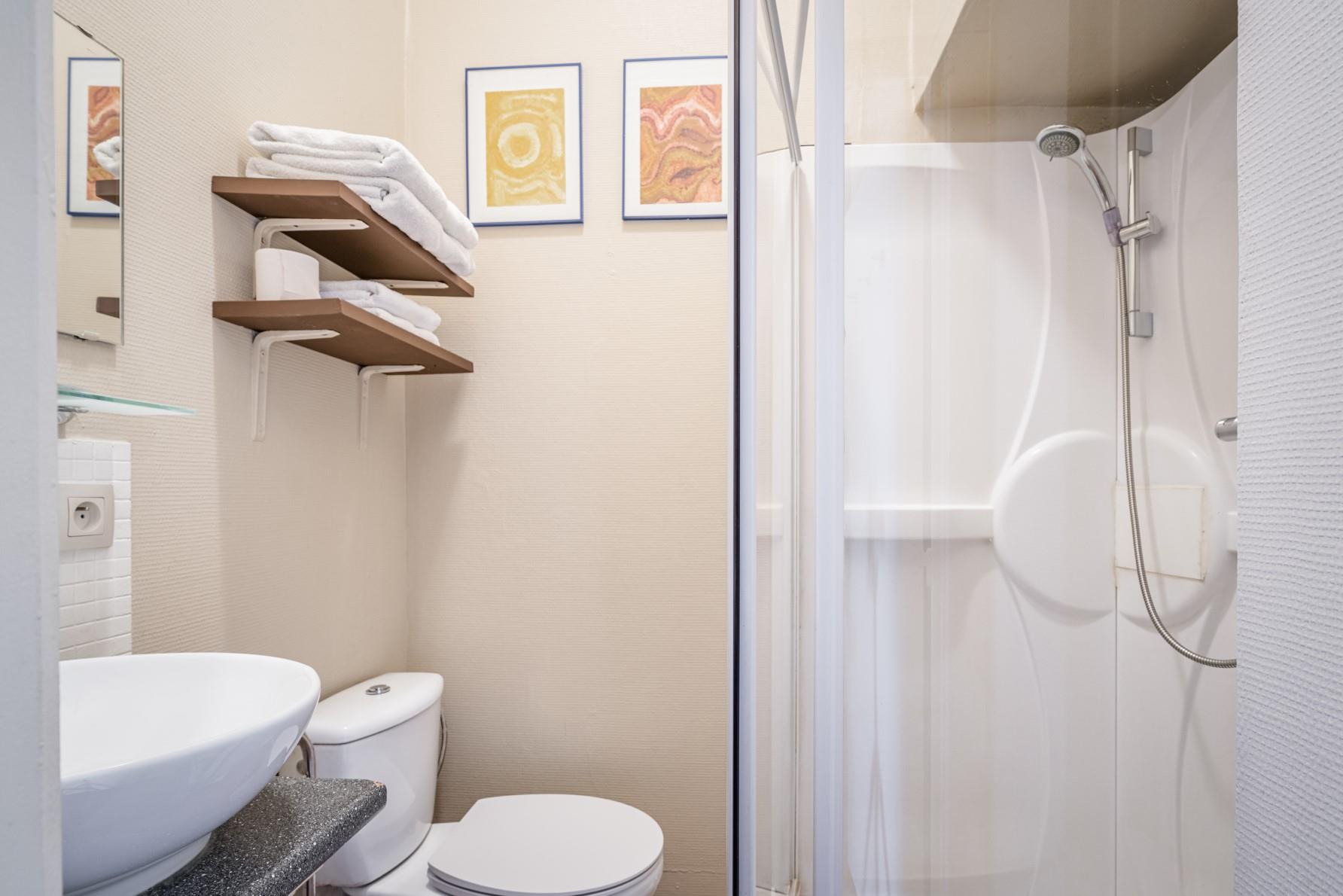 Double Room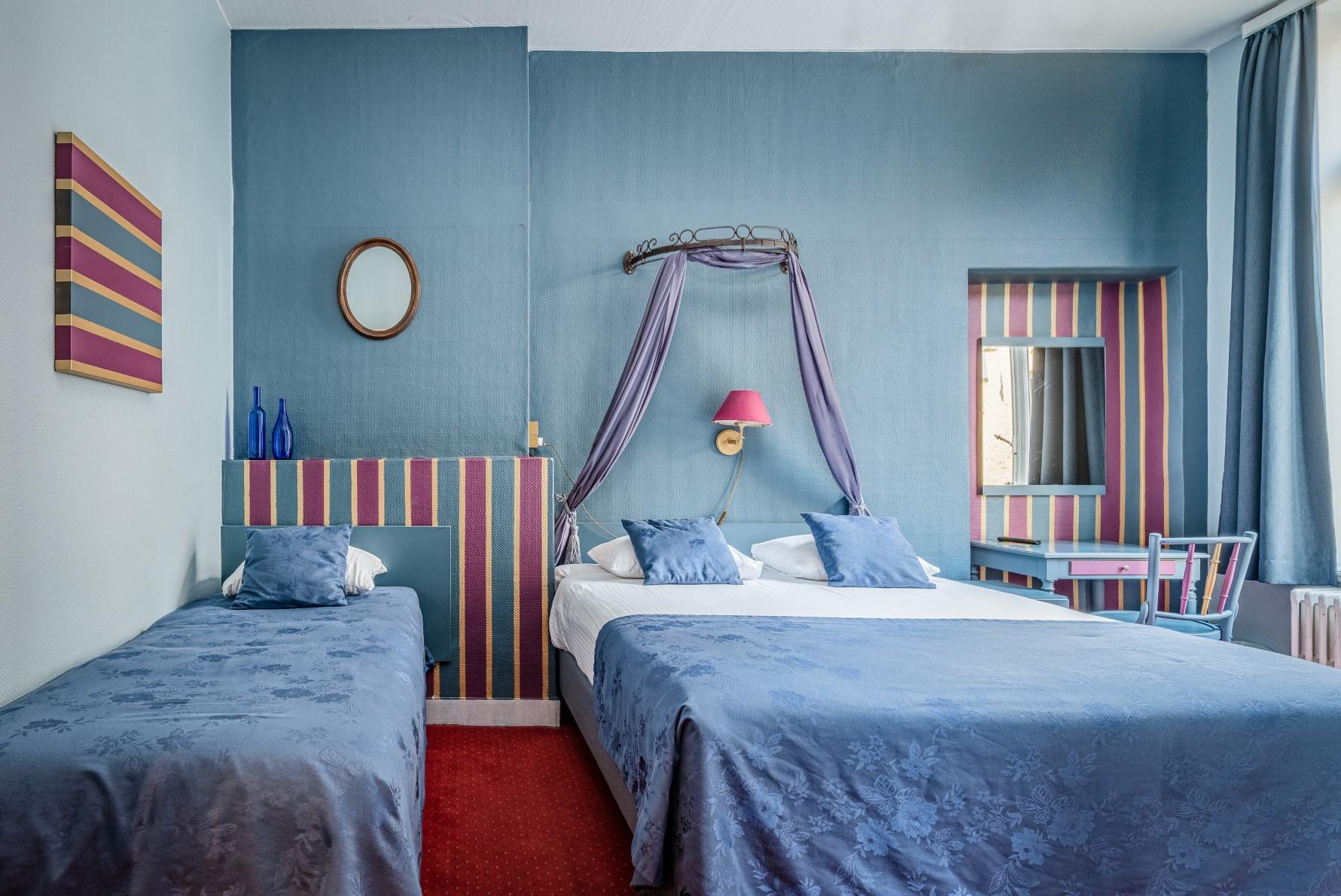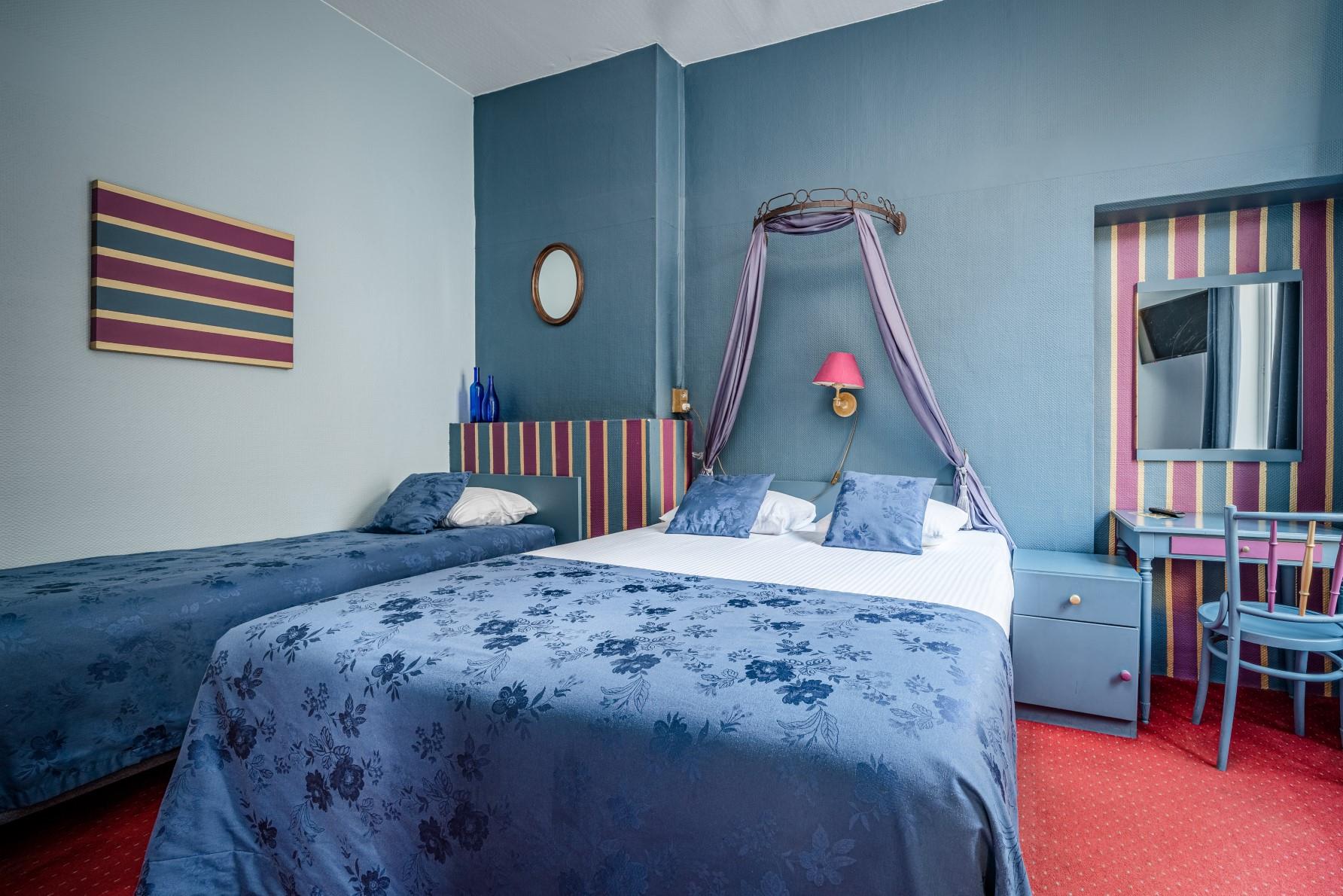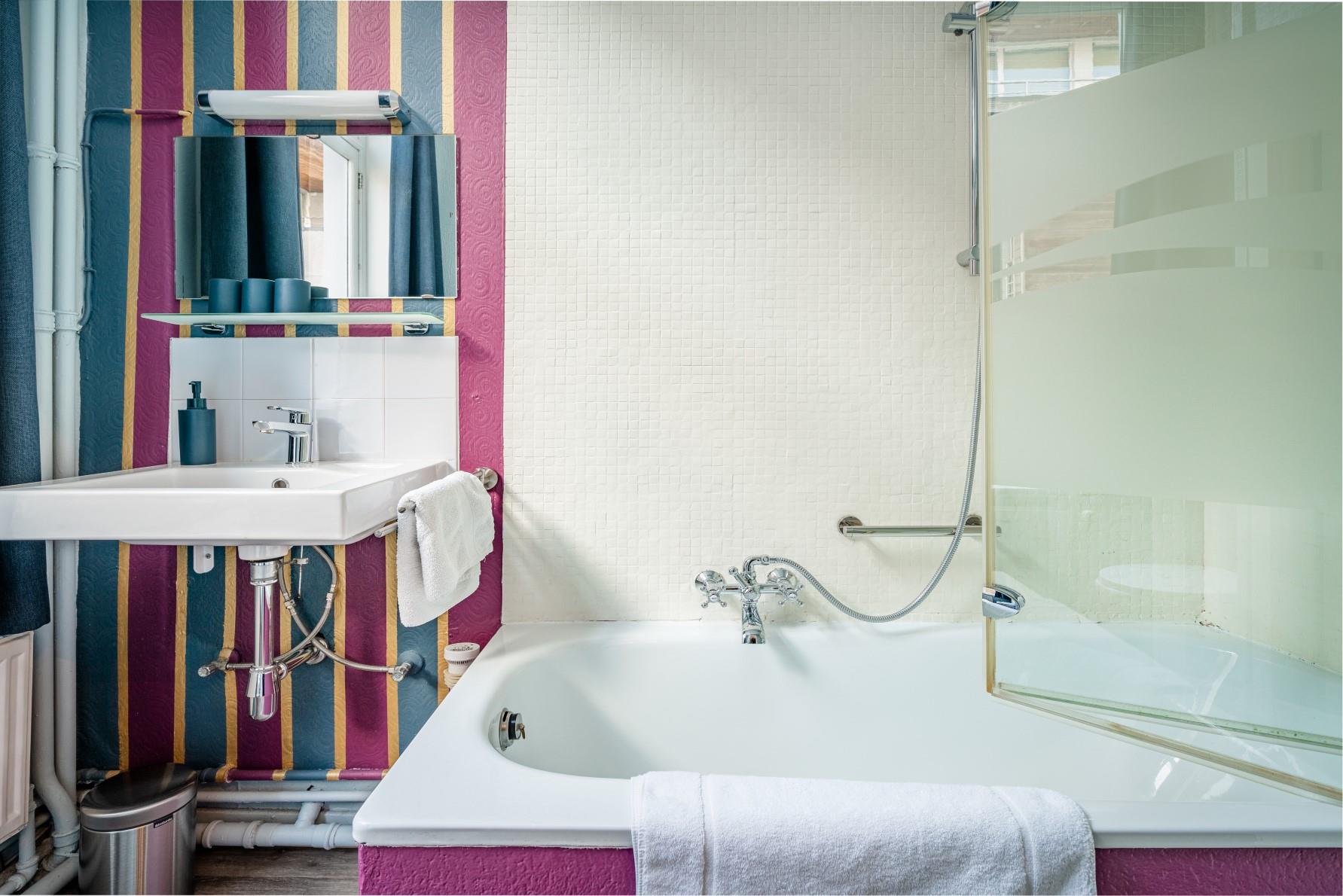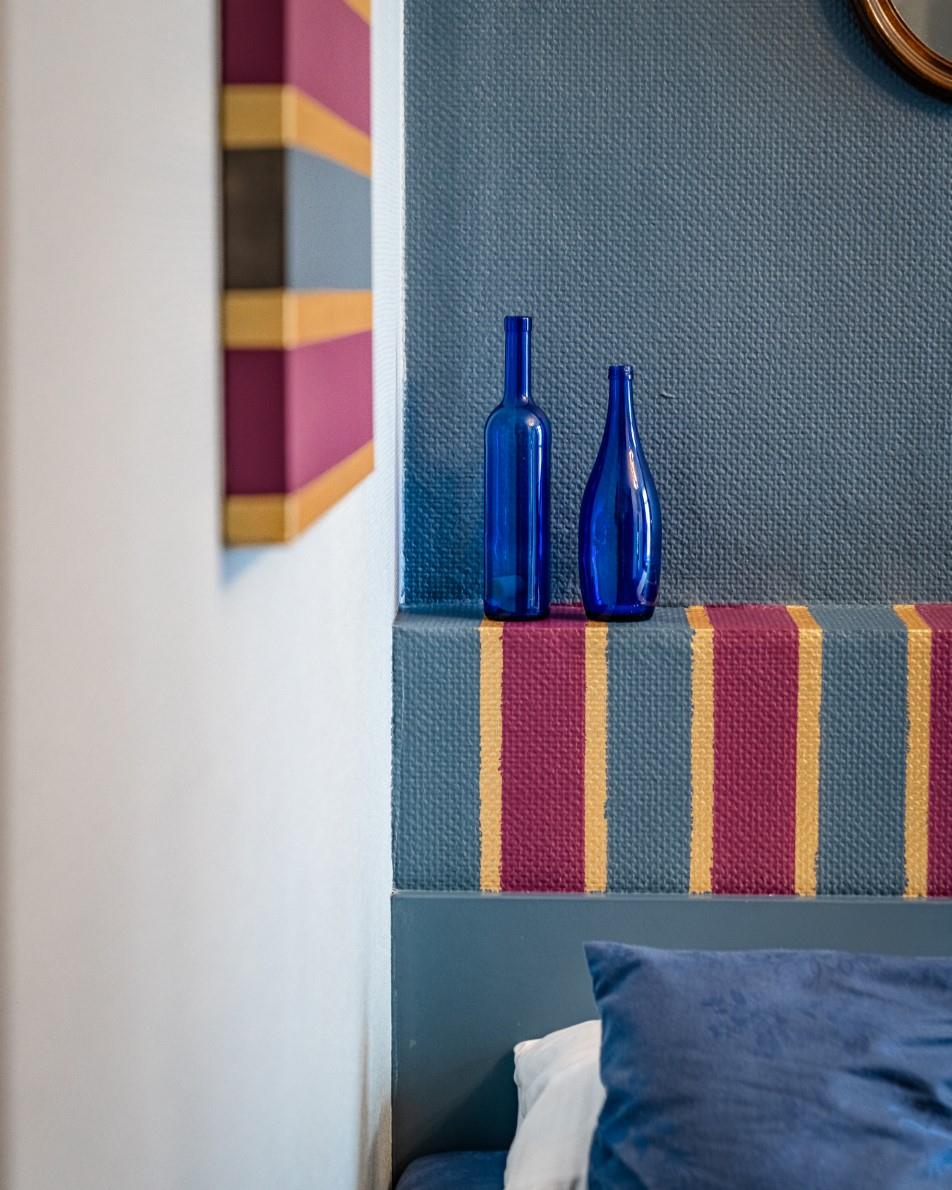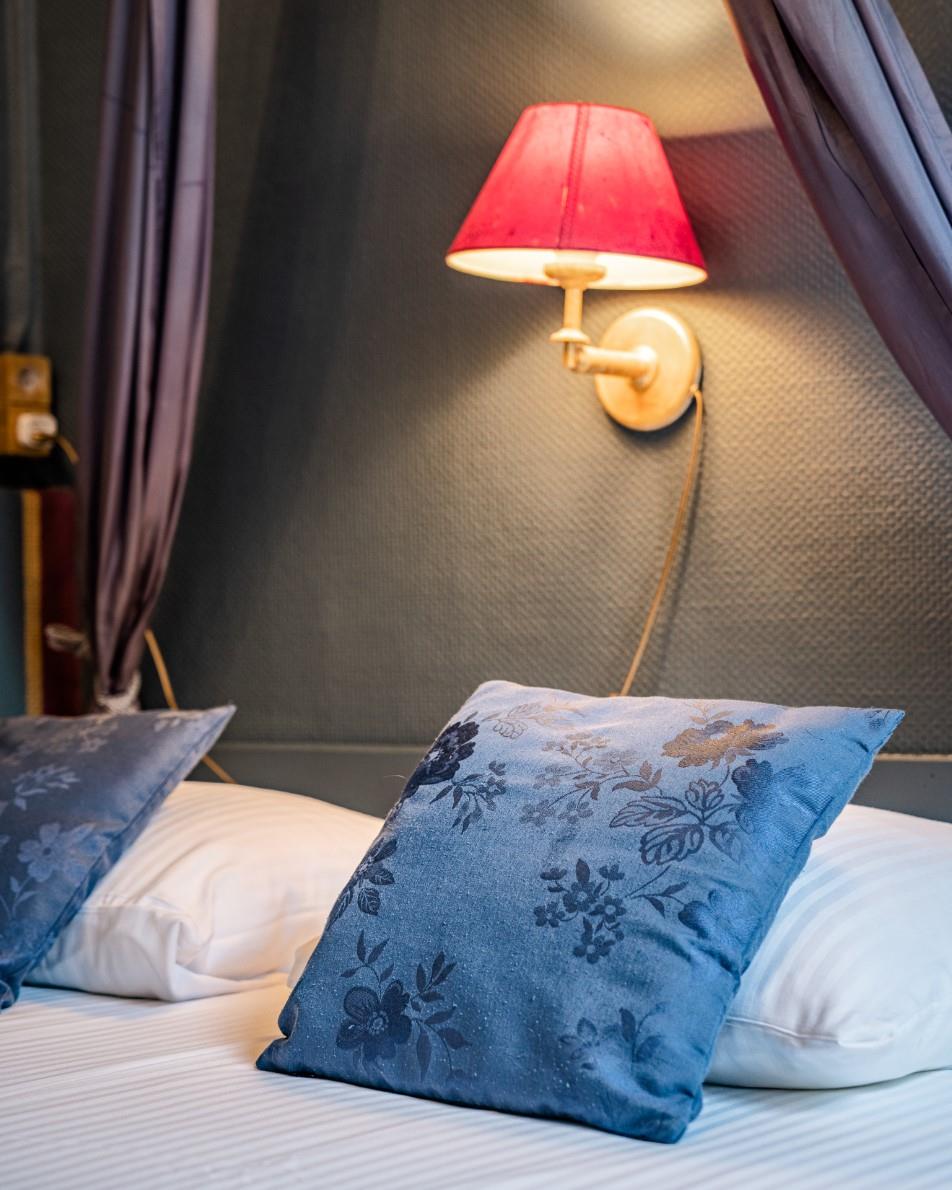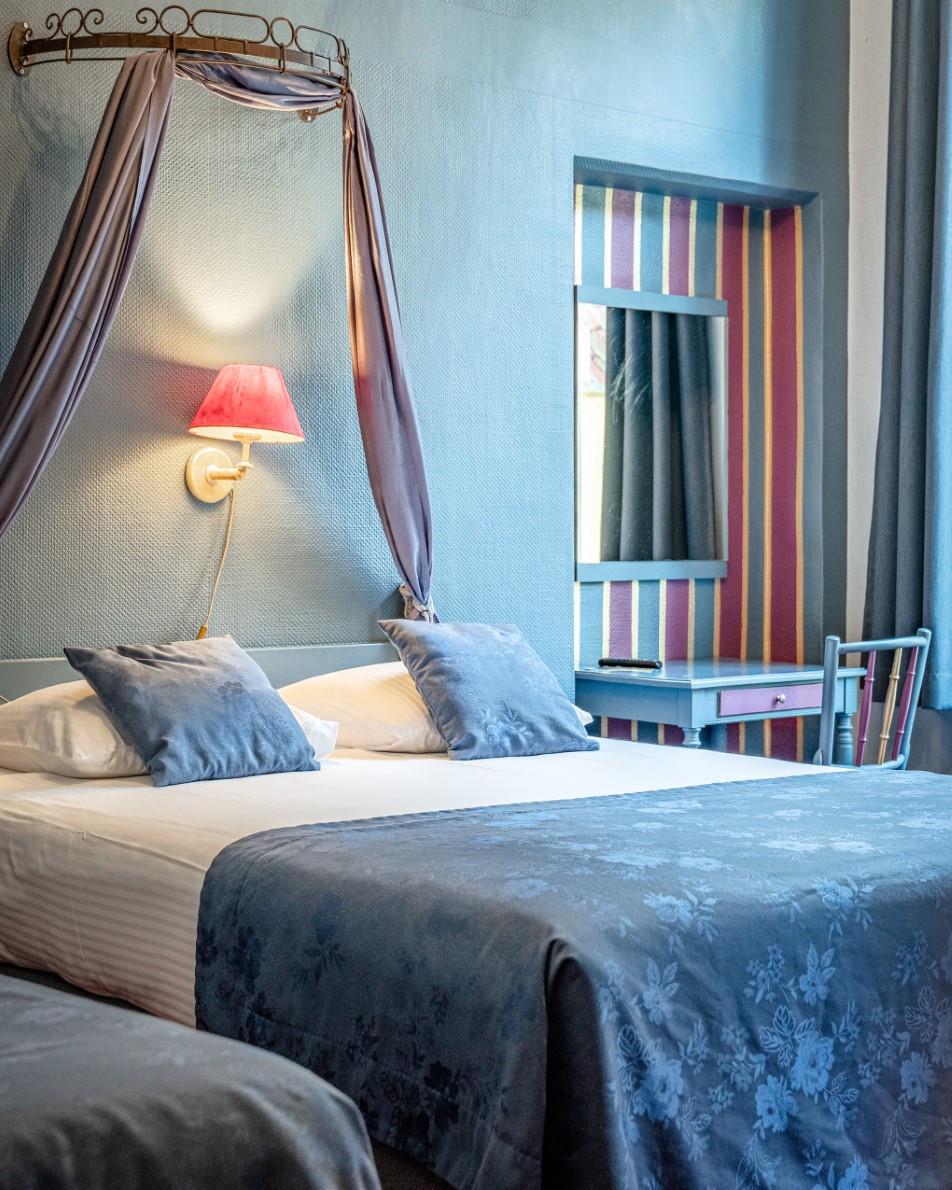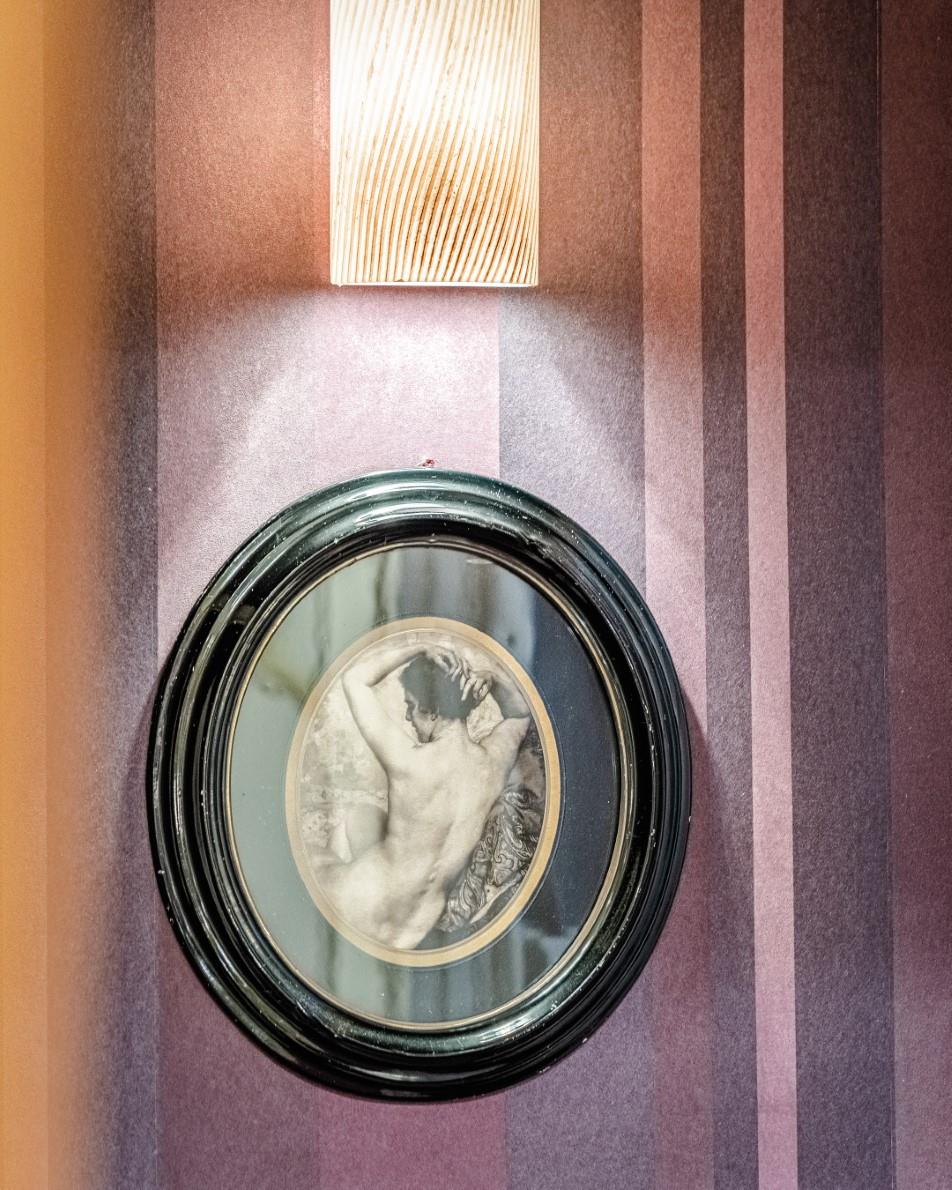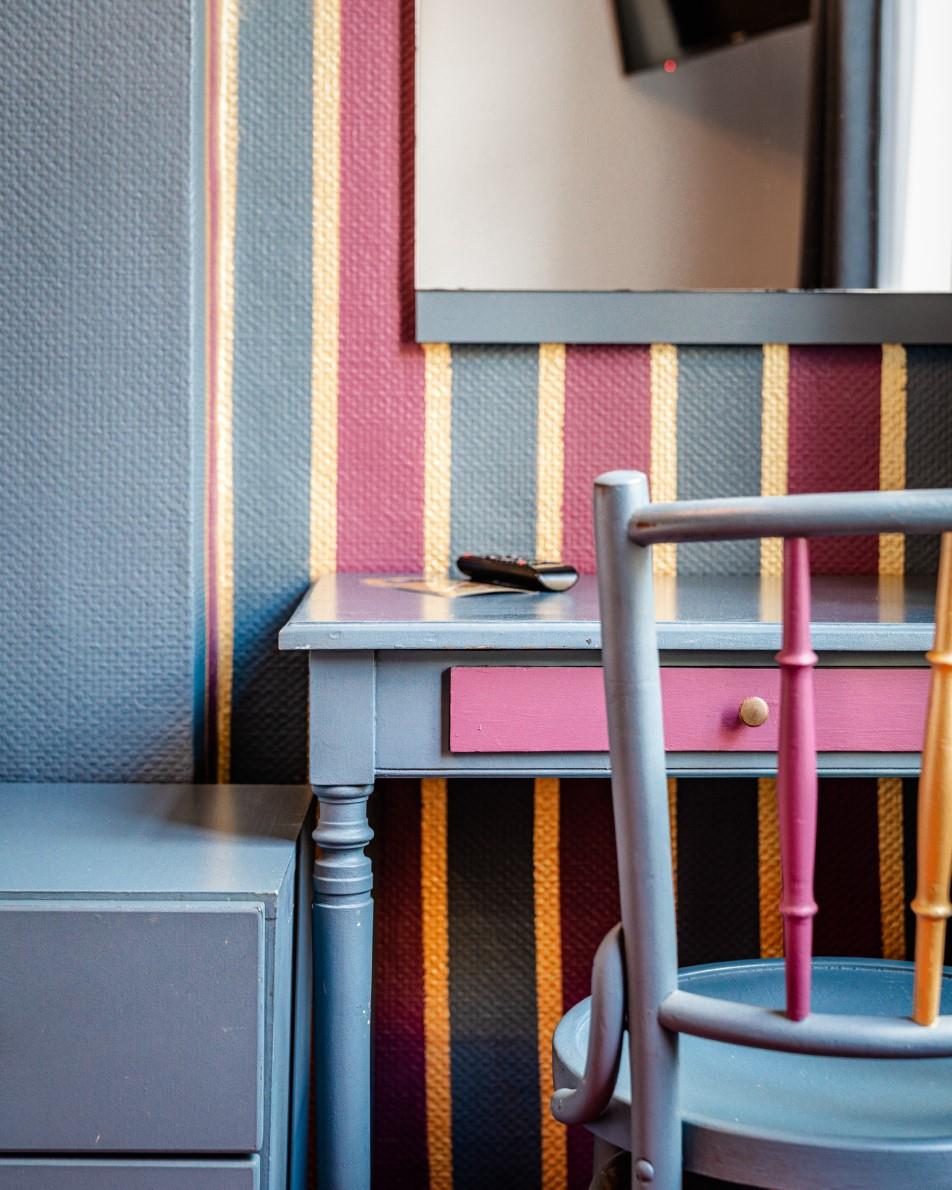 Triple Room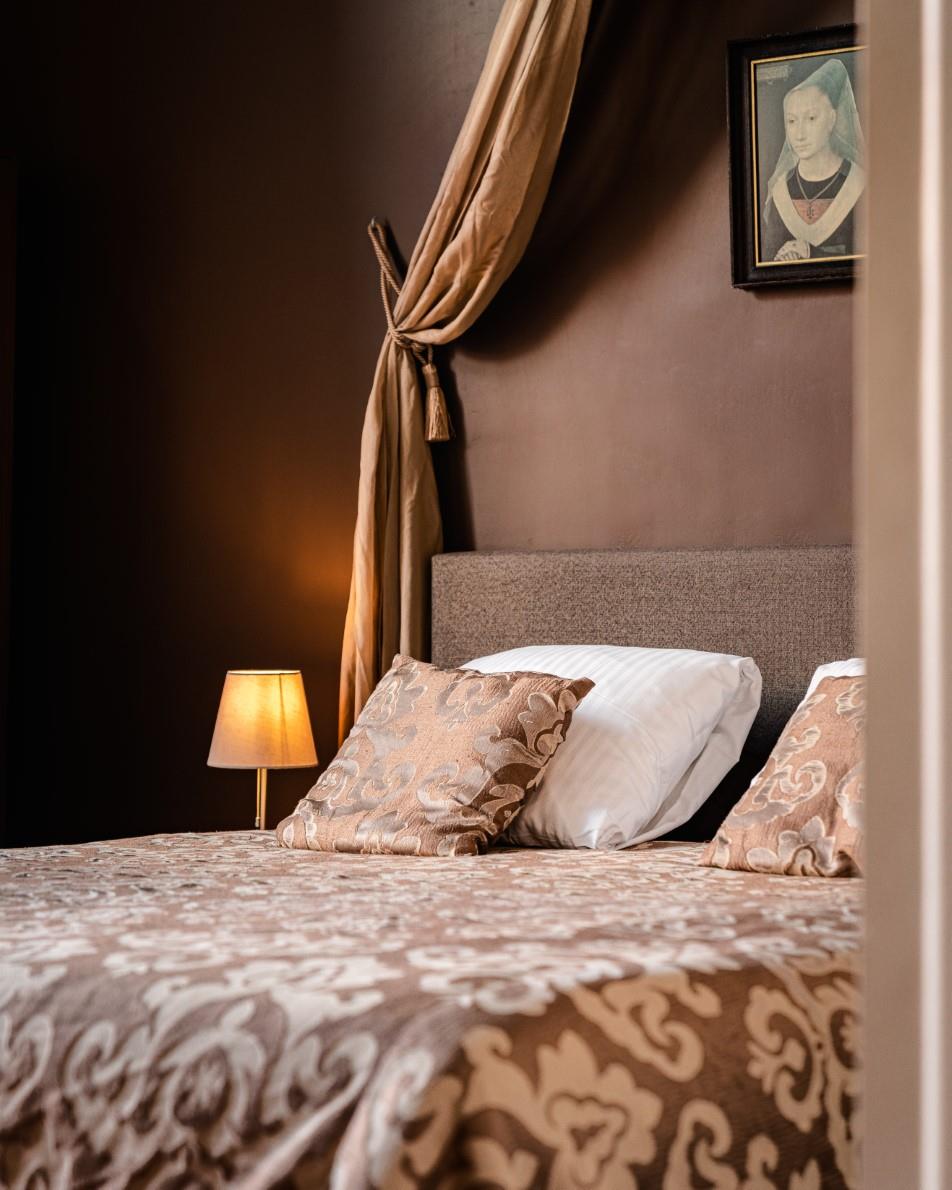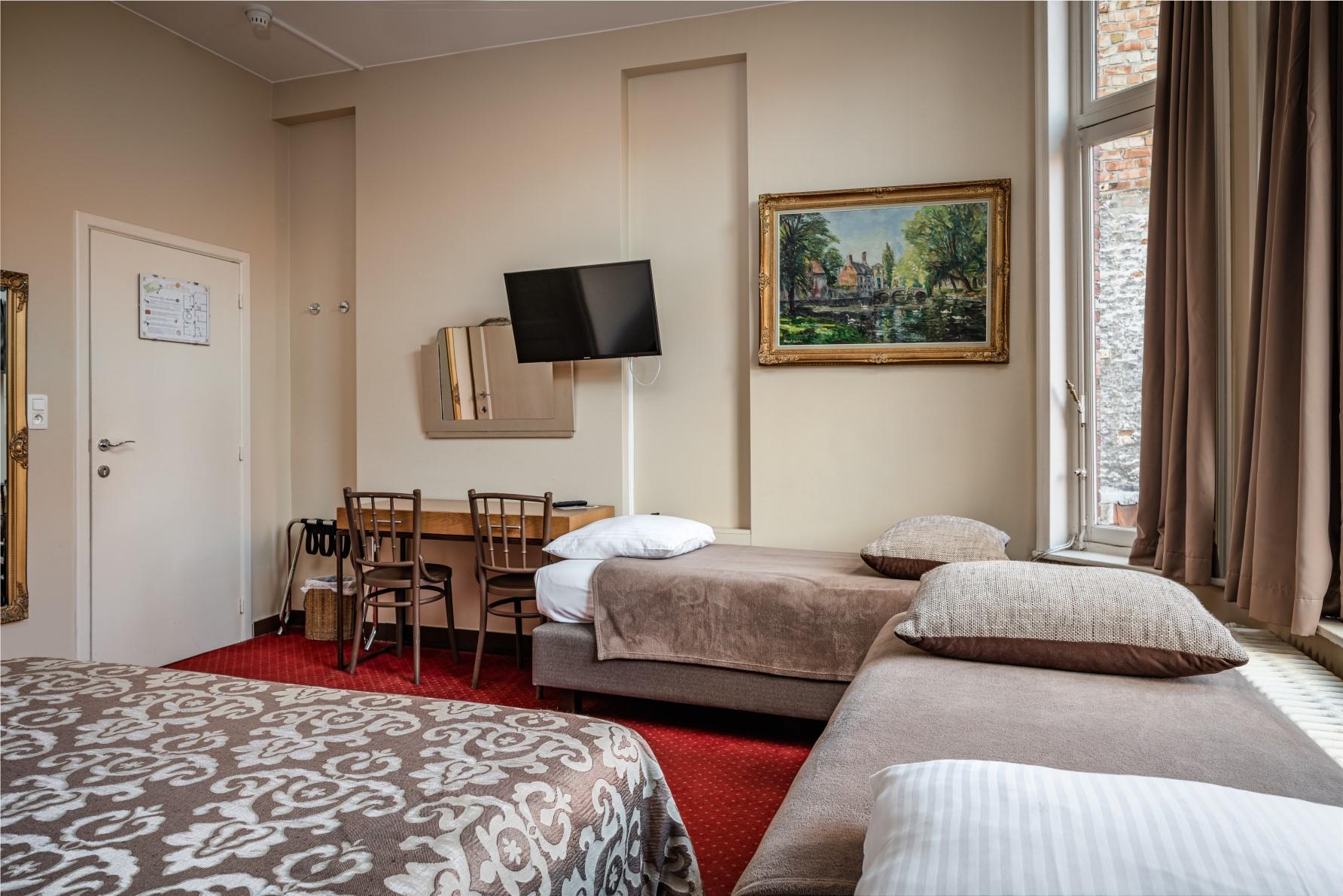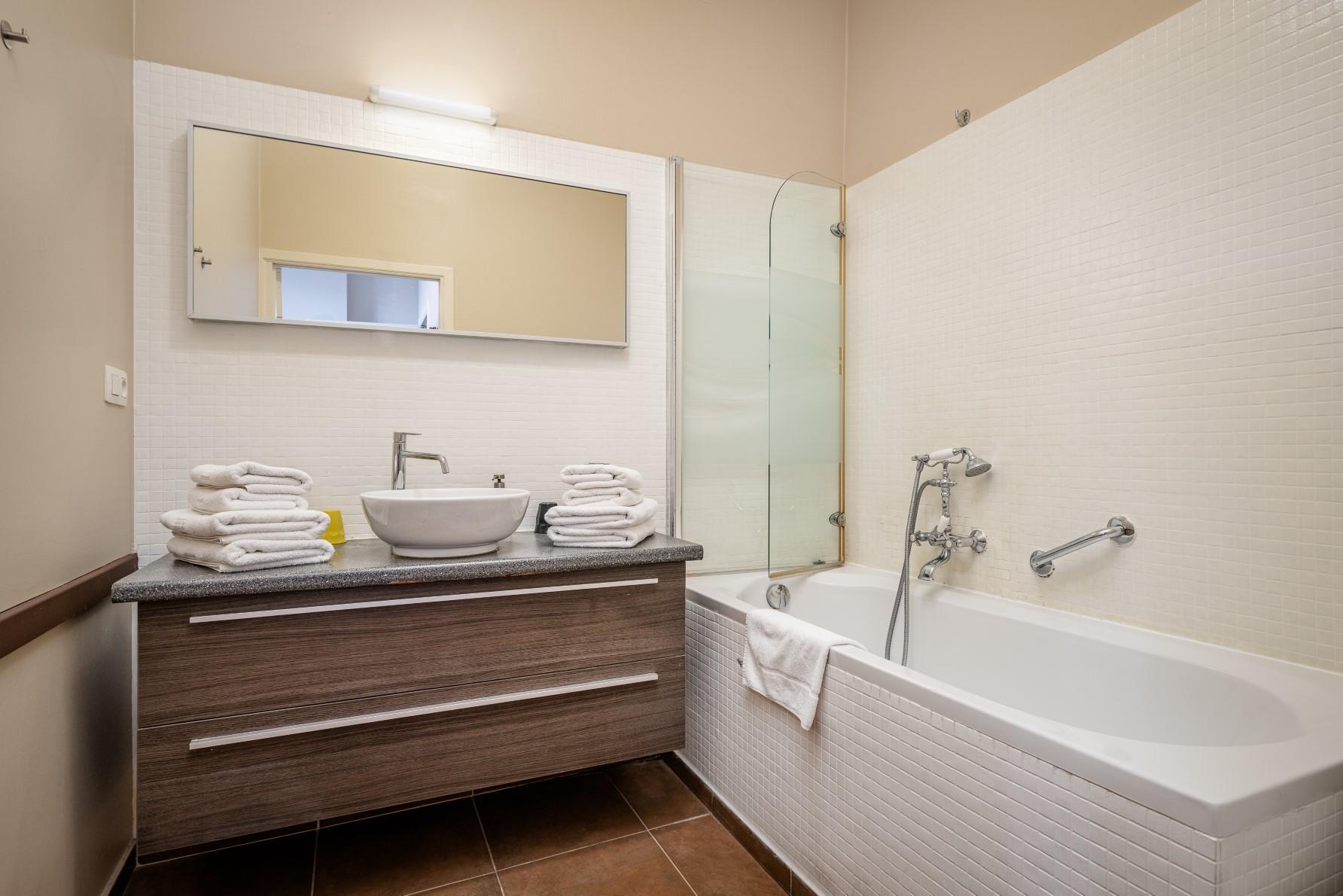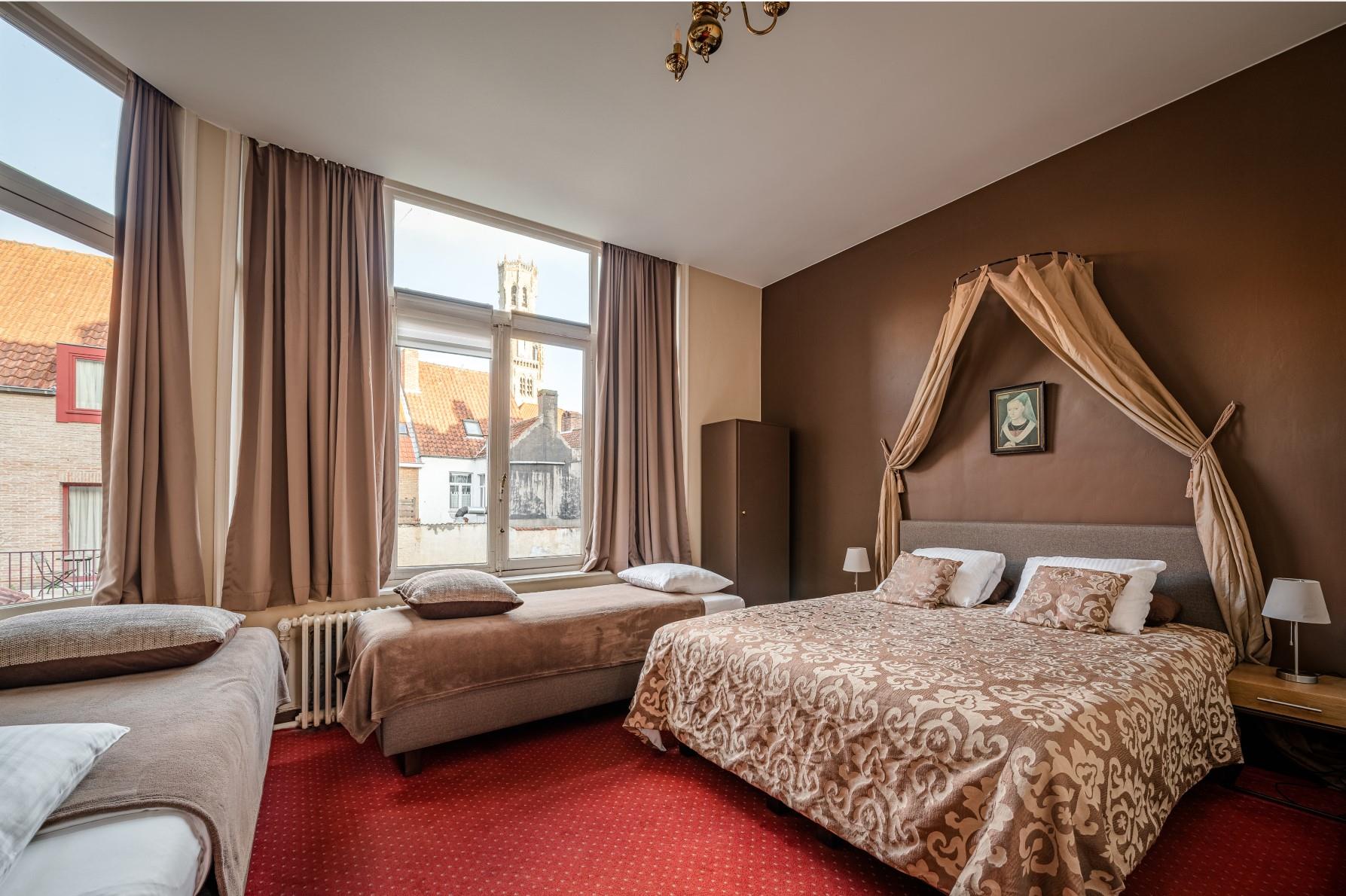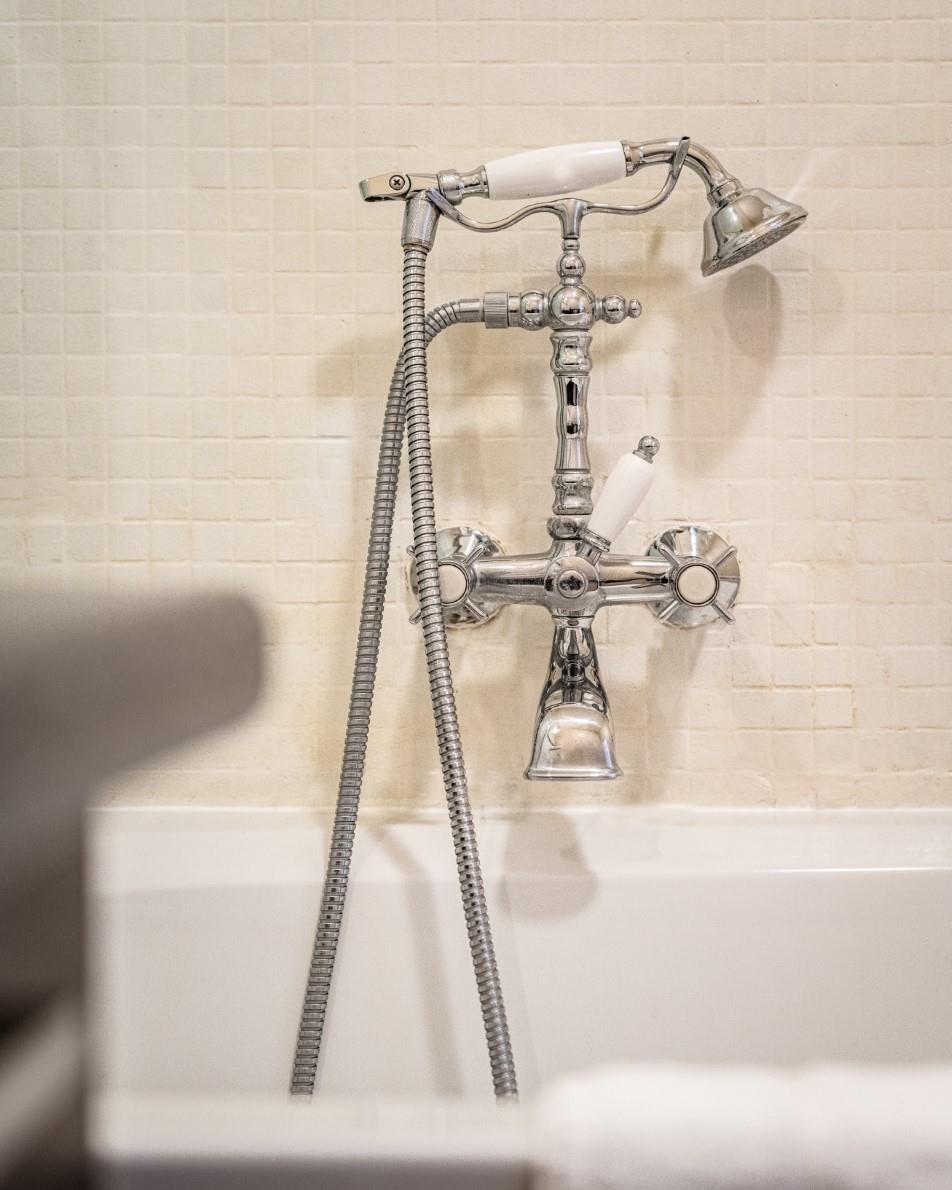 Quadruple Room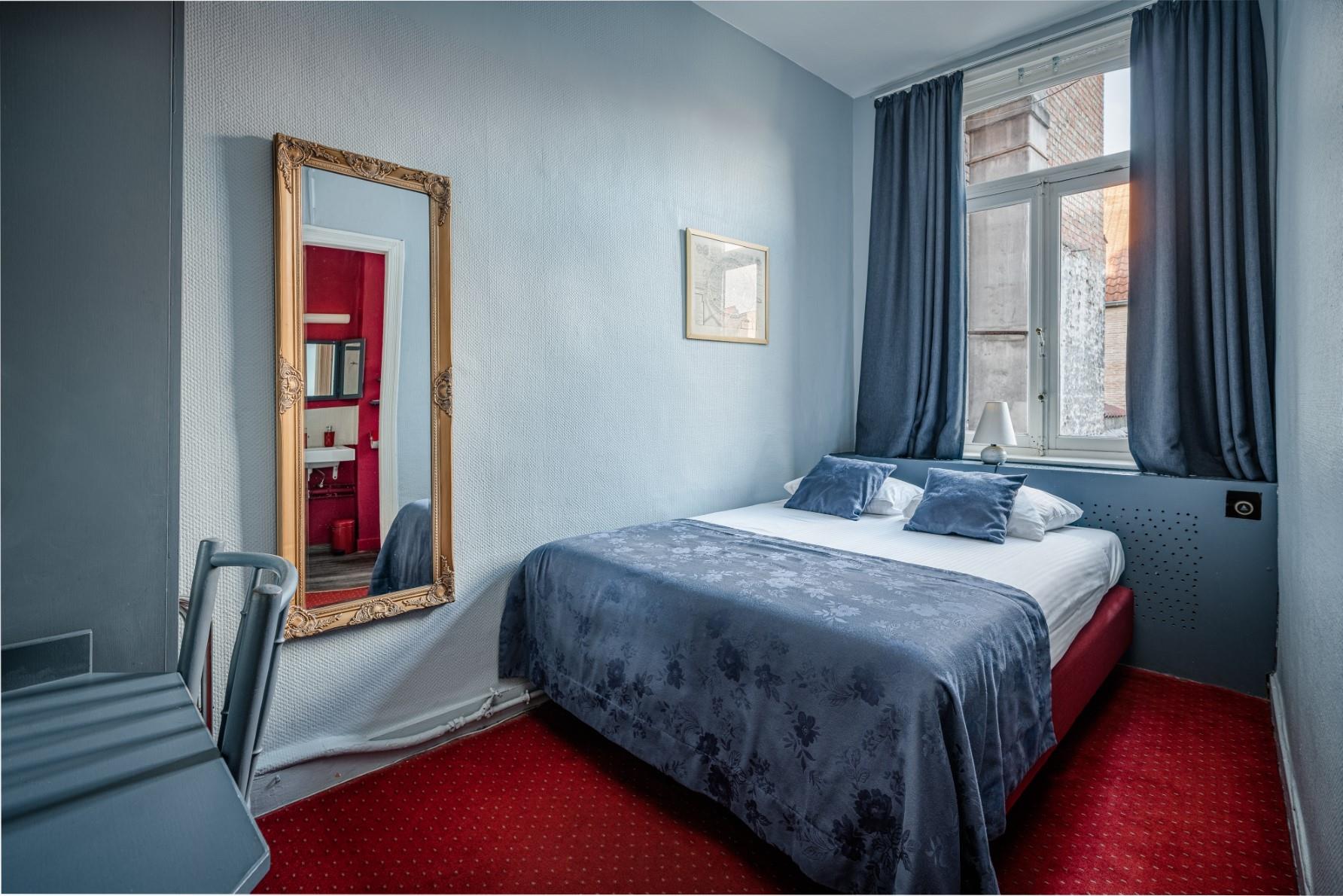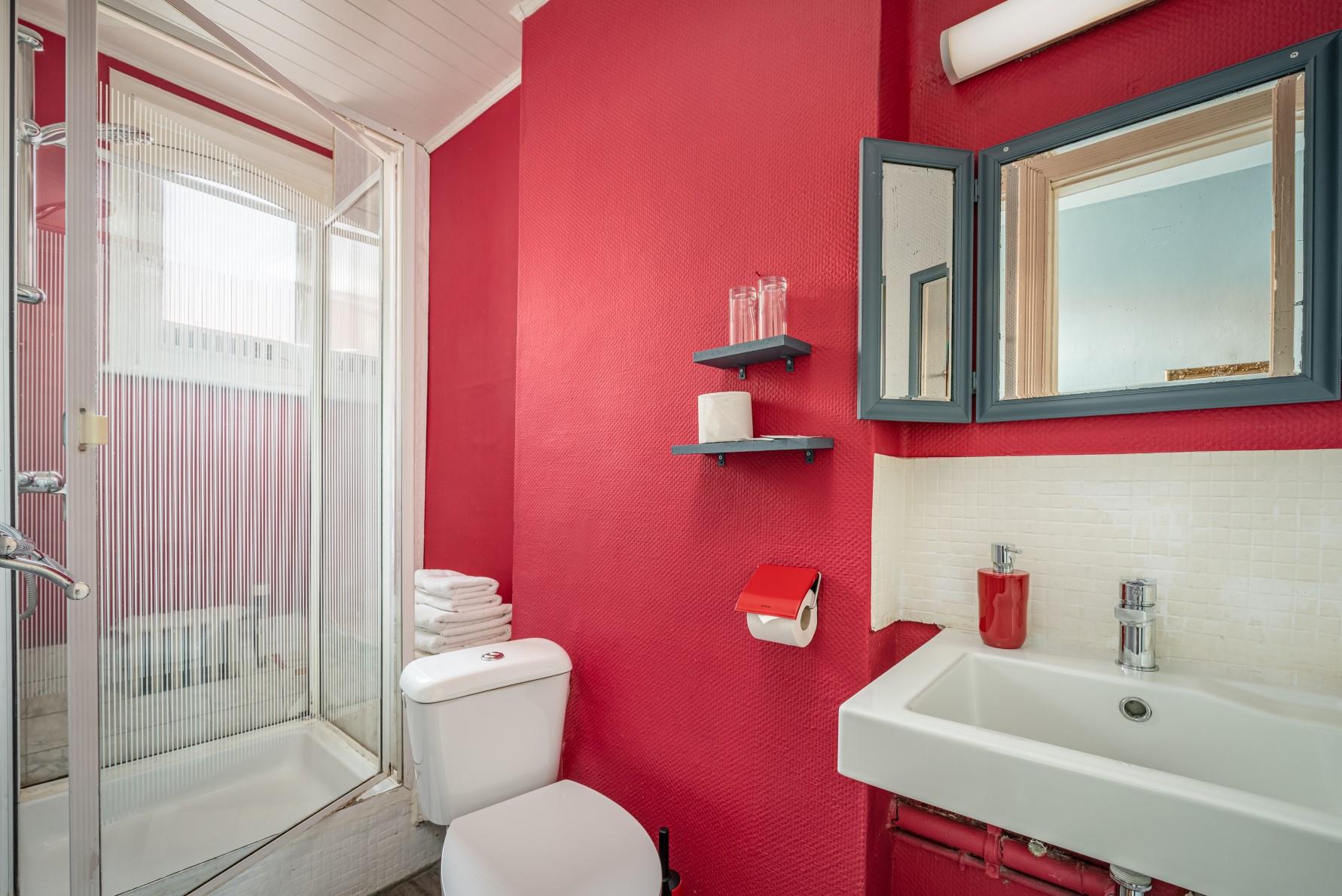 Small Double Room
The hotel has 8 rooms: 1 Quadruple, 1 Triple, 5 Standard Double and 1 Small Double. Each room comes equipped with its own private bathroom, complete with a shower and toilet. For those who prefer a little extra relaxation, our two largest rooms also feature a luxurious bathtub.

Please note that our rooms are located on the first and second floors and are accessible only by stairs, as we do not have an elevator.
A baby cot can be added upon request (Doesn't fit in all roomtypes).
Pets allowed upon request and a pet fee is charged per animal per night.
Smoking is forbidden in the entire hotel.
These rooms feature a comfortable double bed, Desk, TV and a Walk in Shower.
This room features a comfortable double bed, a single bed, Desk, TV and a Bathtub / Shower.
This room features a comfortable double bed, 2 single beds, Desk, TV and a Bathtub / Shower.
This room features a comfortable double bed, Desk, TV and a Walk in shower.
Perfect location in City Centre
Continental Breakfast Buffet
Luggage Storage
Within reception opening hours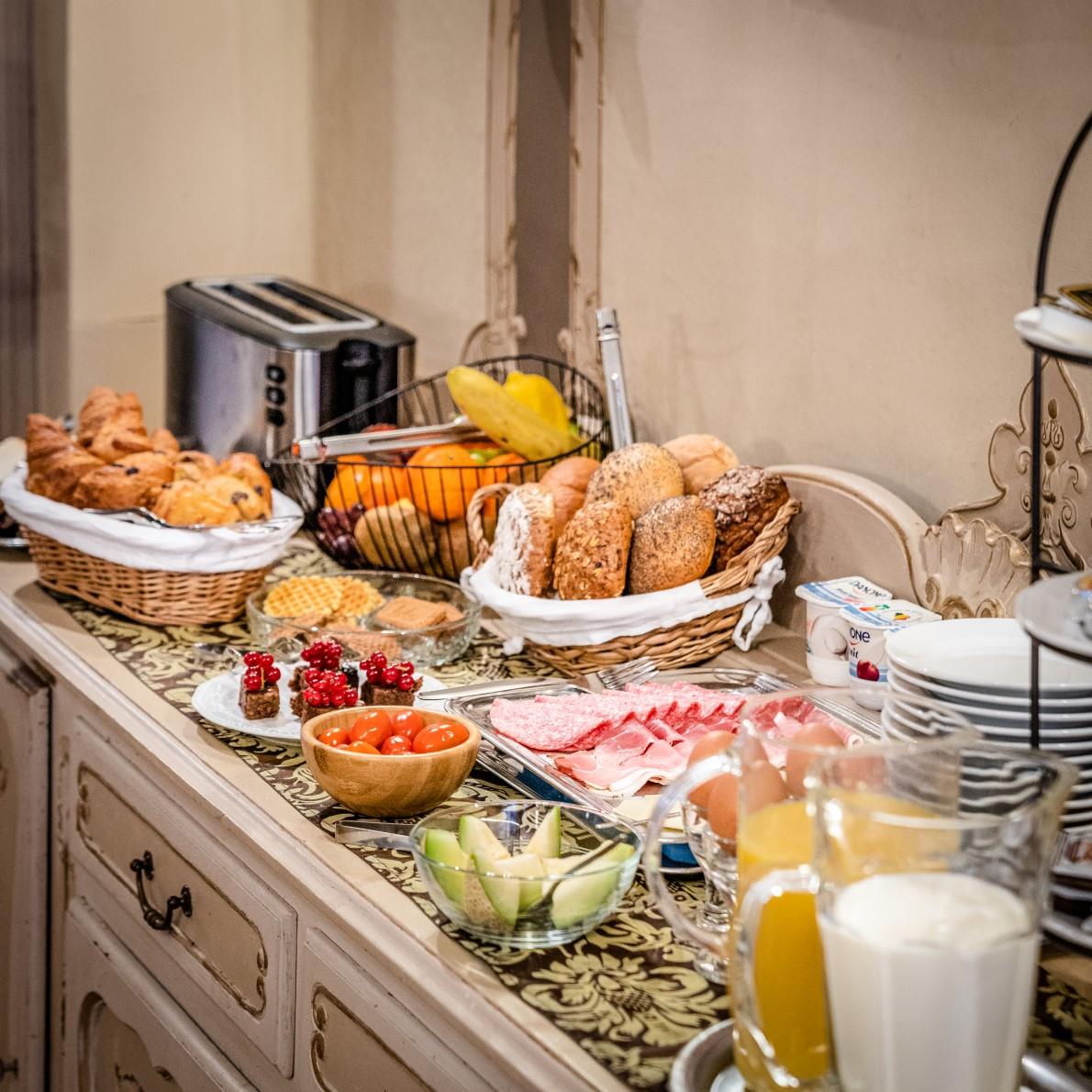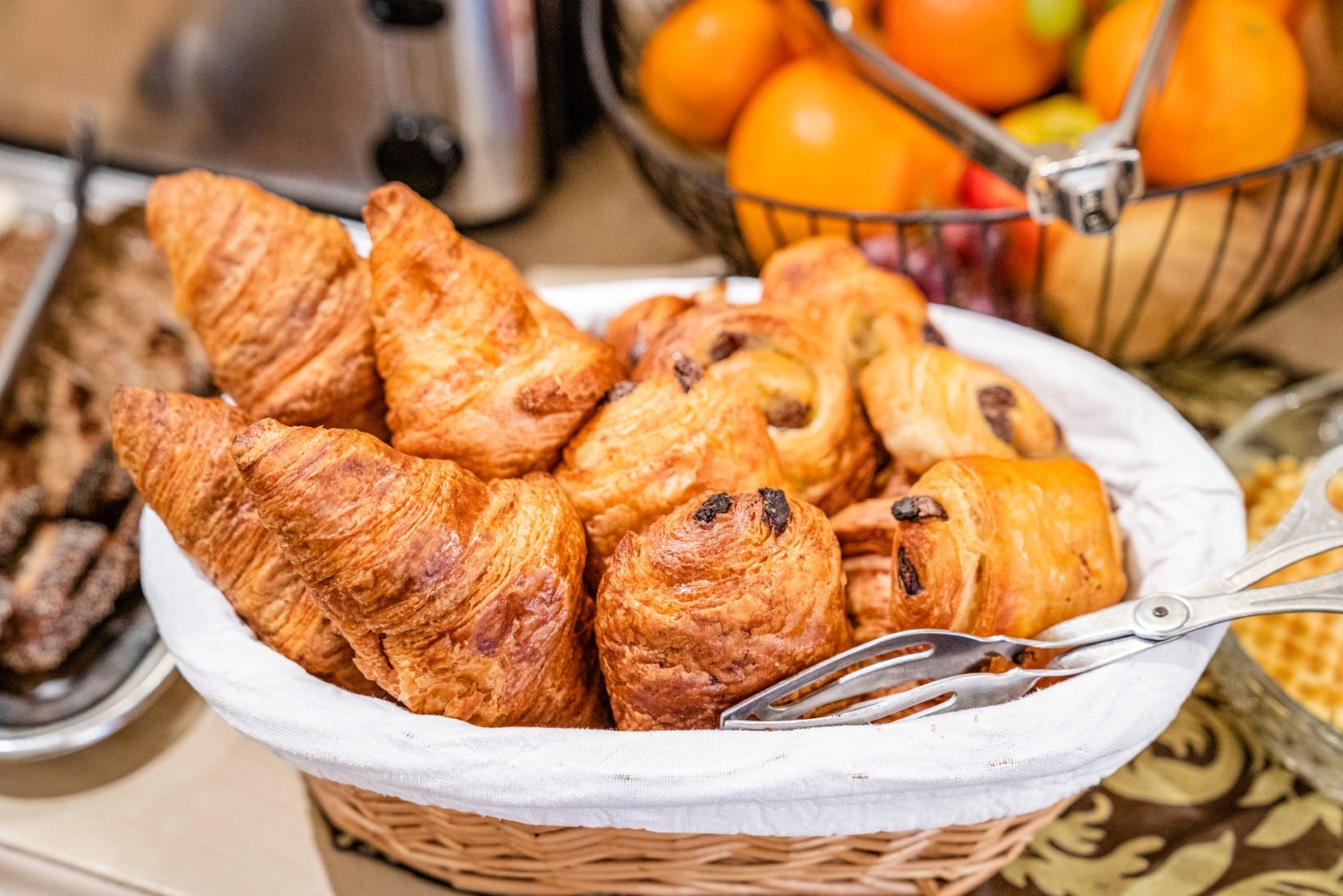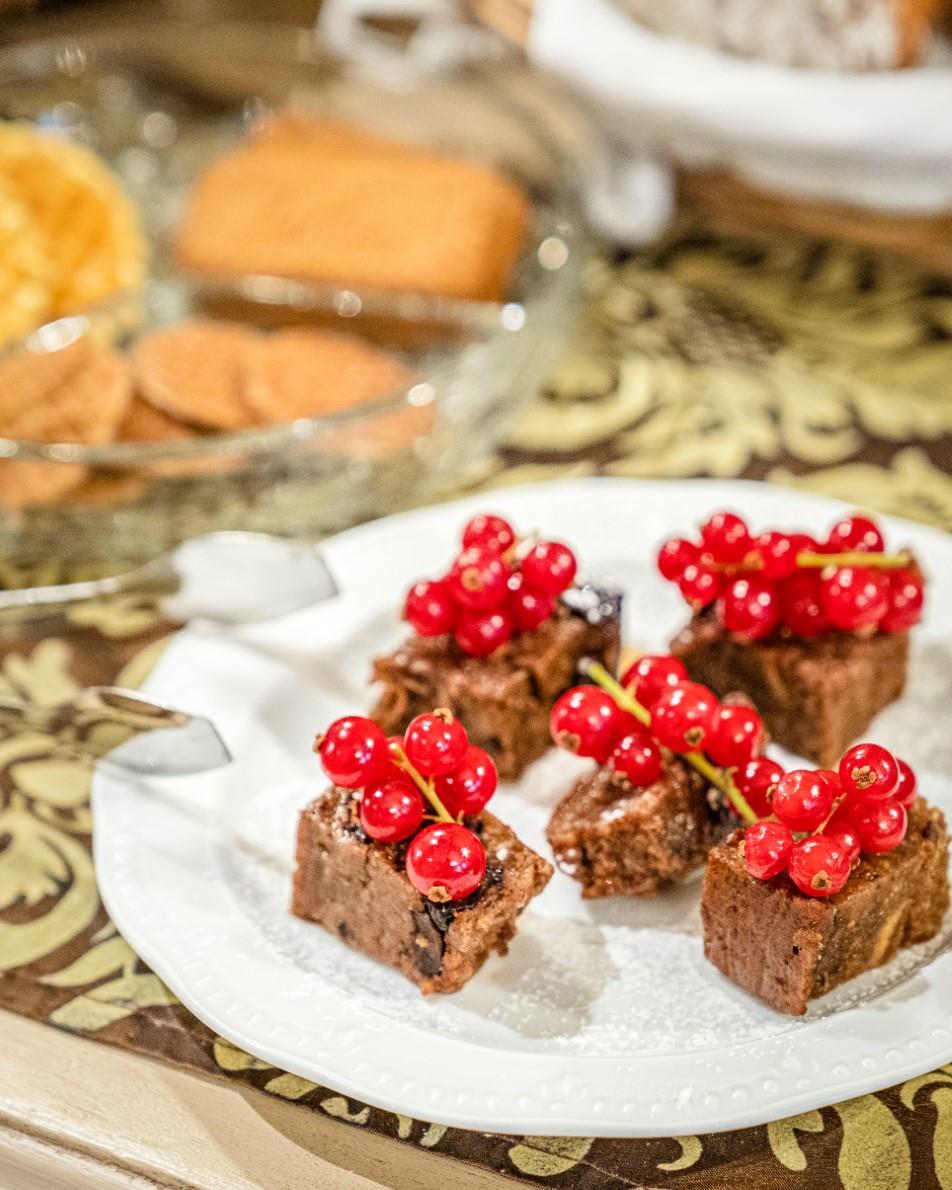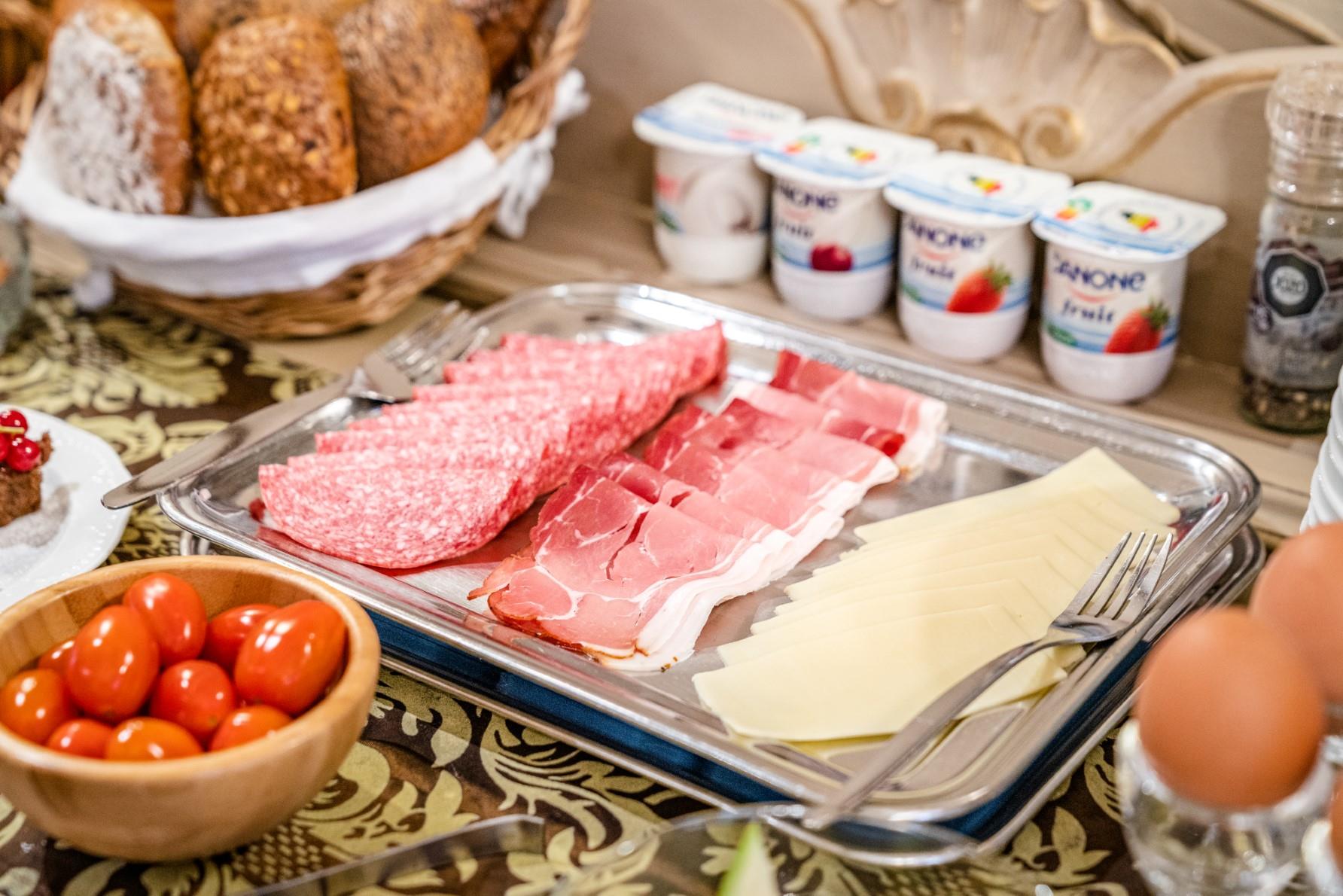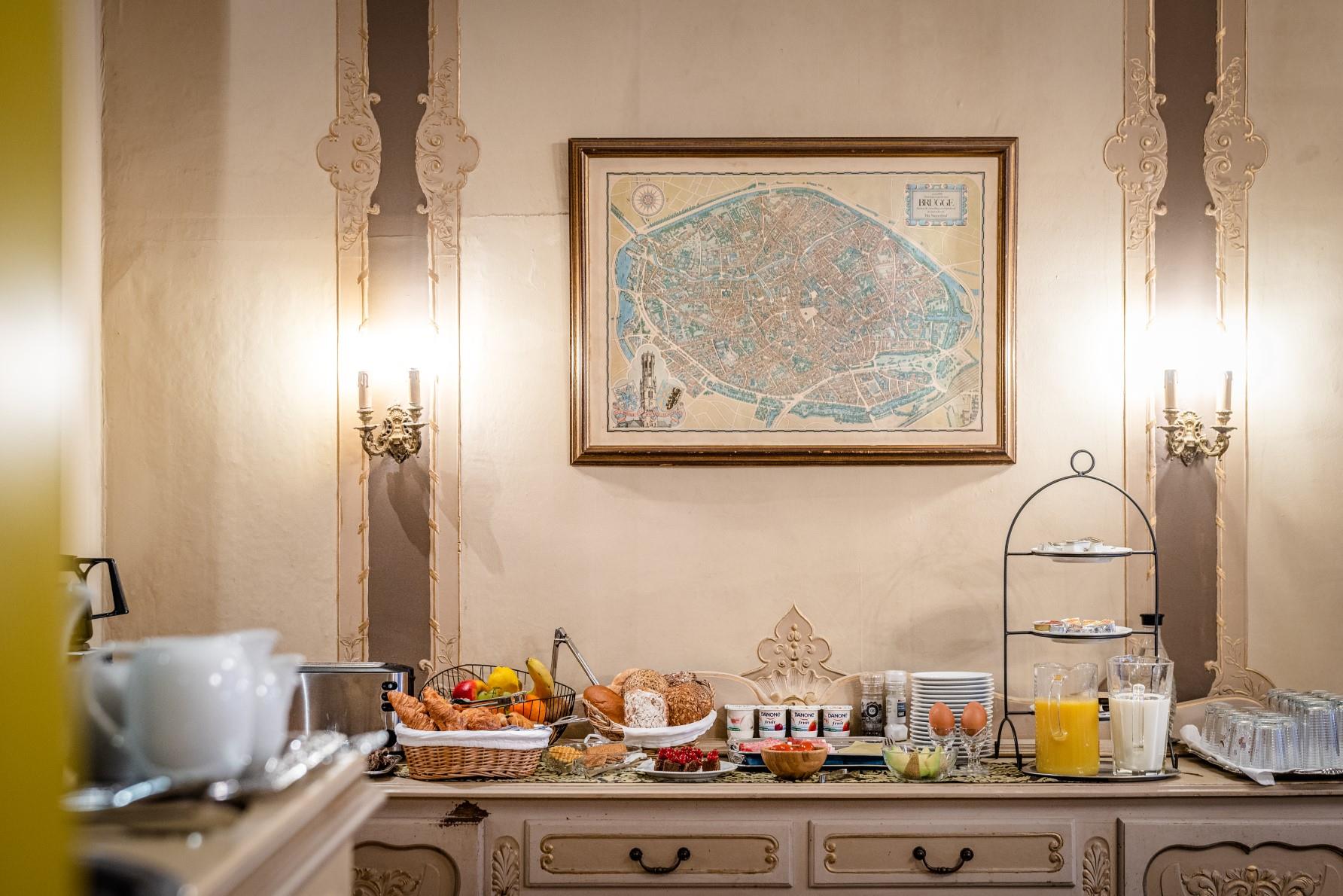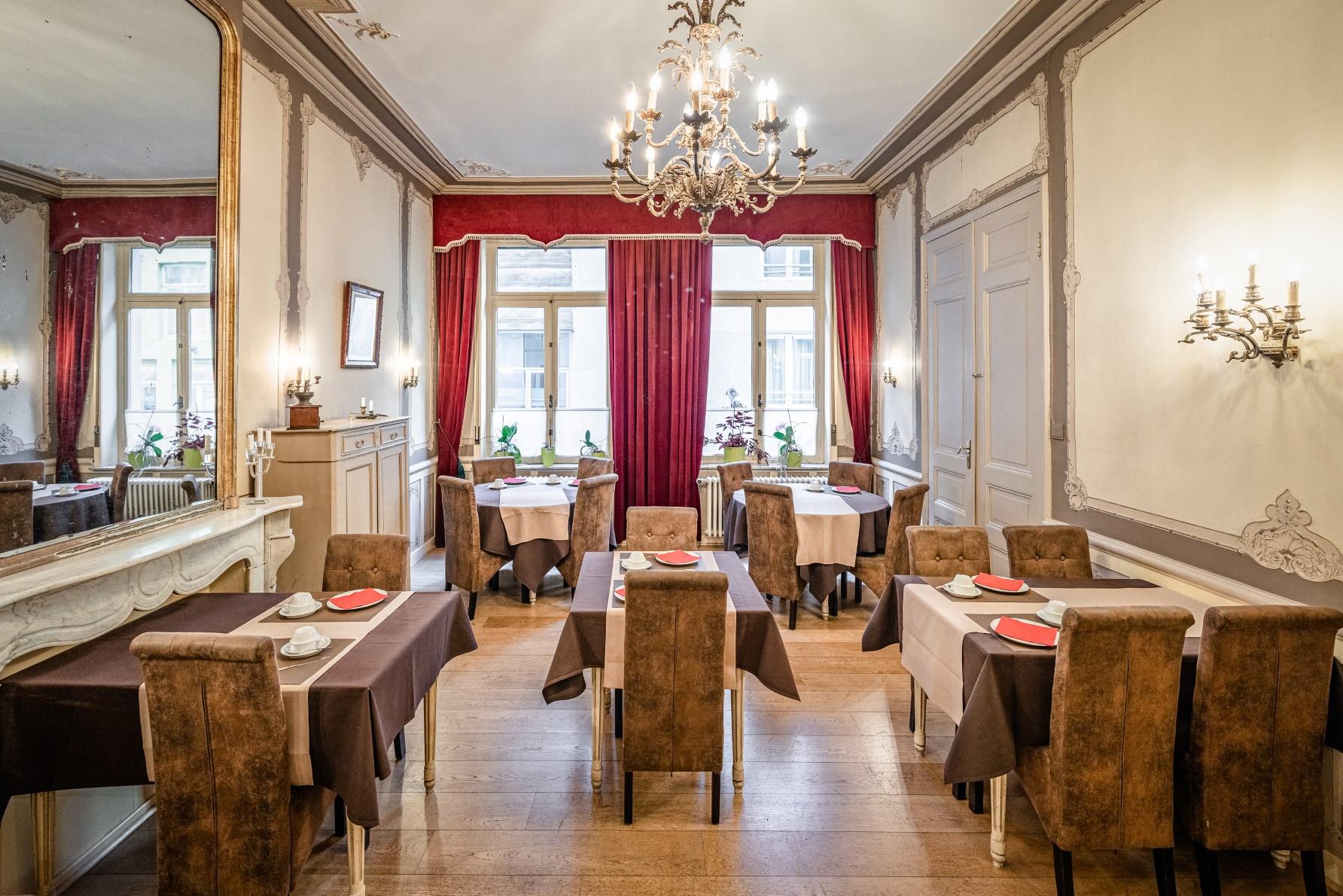 Breakfast
The hotel serves an optional continental buffet style breakfast
from 08:30 to 10:00. It is mandatory to reserve in advance (possible to book until 18:00 the evening before).

Do you have any specific allergies or dietary requirements?
Let us know in advance and we can look for a solution.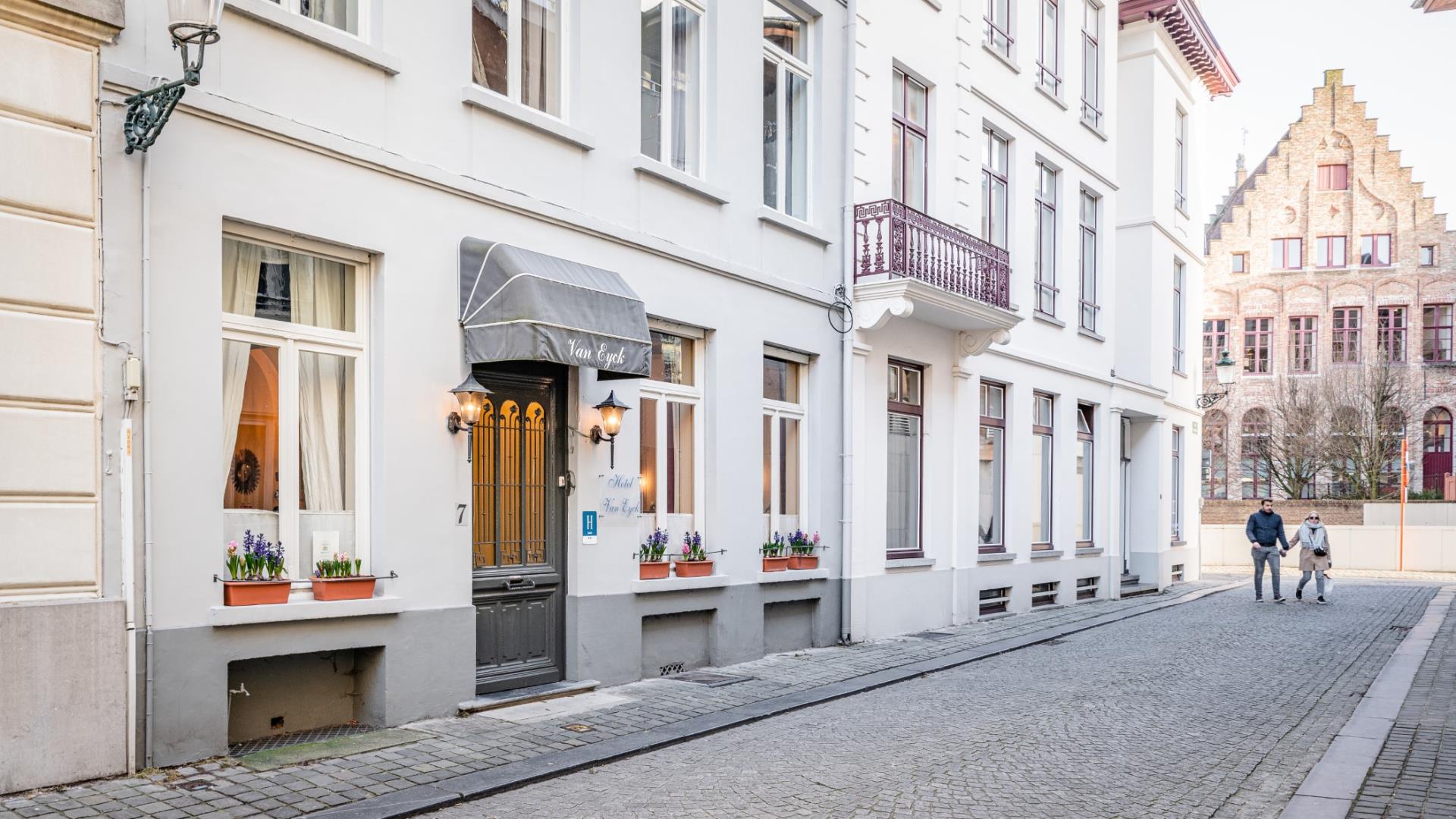 Eating out in Bruges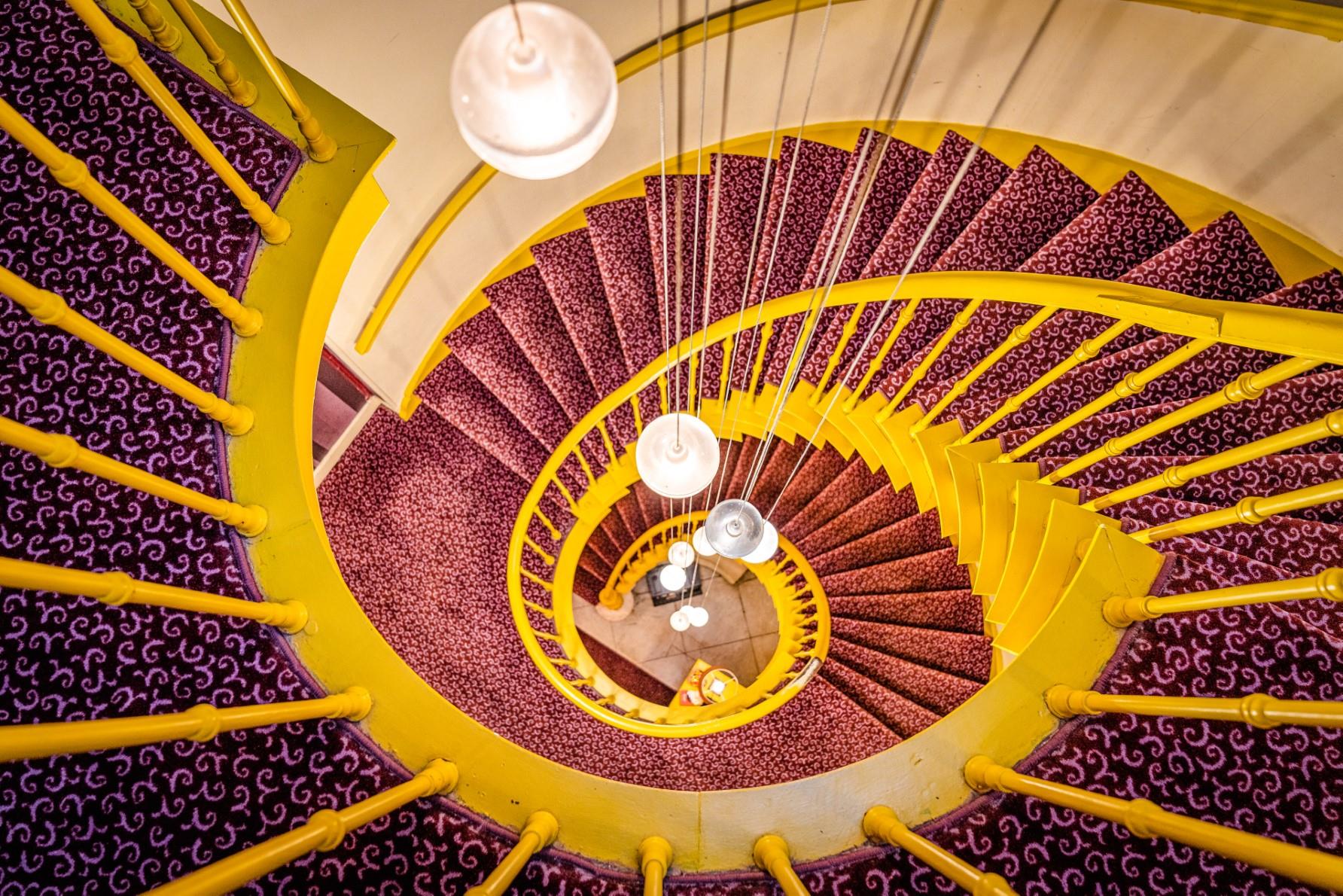 Parking in Bruges
The hotel is easily accessible by car but we advise you to park beforehand to avoid detours. Closest to the hotel is Interparking Zilverpand or Interparking 't Zand, for ~ € 16 per 24 hours. A little bit further is Interparking Station for ~ €6 per 24 hours (15 minute walk).
Of course, if you have heavy luggage, you can always drive up to the hotel and discharge before going to park.
Please bear in mind that on Saturday and Sunday between 13:00 and 18:00 the street that leads to the hotel is closed for car traffic.
Address
Hotel Van Eyck
Korte Zilverstraat 7
8000 Brugge, Belgium
Directions
Email
Telephone
Booking terms and conditions
No fee will be charged for cancellations notified 48 hours before the date of the arrival. For all bookings not cancelled at that time or in case of no-show, the full amount of the first night will be charged.
In case of a no-show (failure to arrive at the hotel before 20:00h without notice and without prior cancellation), the first night will be charged in full and the rest of the booked stay will be automatically cancelled.
In case of cancellation before 48 hours before the date of the arrival:
· if the reservation was guaranteed by credit card, the guarantee will be released;
· if the reservation was paid by bank transfer, the total amount of your reservation will be refunded to your account.
If you book a non-cancellable, non-refundable rate (ex.: Non Refundable), these cancellation conditions do not apply.
For reservations of more than 3 rooms (a group booking), special cancellation conditions apply:
· between 7 and 0 day(s) before arrival date: 100%;
· between 21 and 8 Days before arrival date: 50 %;
· more than 3 weeks before arrival date: 25 EUR.
Privacy policy
In accordance with Regulation (EU) 2016/679 of the European Parliament and of the Council of 27 April 2016 on the protection of natural persons with regard to the processing of personal data (General Data Protection Regulation or GDPR) and the law of 30 July 2018 on the protection of privacy in relation to the processing of personal data, Hotel Van Eyck is responsible for protecting the privacy of its customers.
Consequently, Hotel Van Eyck undertakes to protect and guarantee the confidentiality of all your personal data collected through the website, during contacts you have with us via e-mail, during reservations in one of our establishments, or by any other means.
Data Manager
Hotel Van Eyck, Anna Komarova, Korte Zilverstraat 7, 8000 Brugge, BTW BE 0691 548 335
What personal data do we collect?
The personal data collected by Hotel Van Eyck is data that can identify you, such as
· Identity data:
Name, first name, home address, country of residence, passport / identity card number / nationality / date of birth, mother tongue
· Contact data:
Email address, Phone number
· Payment data:
Credit card number, billing details
· Booking details:
Date and duration of stay, place of stay, products and services consumed.
How do we use your personal data?
The data collected is used to manage our relationship with you (bookings, information requests, invoicing, etc.) to guarantee you the best possible service. It also allows us to offer you a wide range of options that may be of interest to you by personalising our offers. Some data must be collected and stored to comply with various legal obligations (accounting and taxation, state security, etc.).
Security Cameras
· Purpose of camera surveillance
Surveillance cameras are present in hotels to protect employees and guests from external aggression and to prevent theft of company, staff and customer property. Any invasion of guests' and employees' privacy during surveillance is minimised.
· Period in which cameras are operational – Camera surveillance is permanent.
· Processing and storage of images
Only the hotel management has the right to view the recorded images. Images collected and recorded during camera surveillance are stored for 10 days. These images are processed only in accordance with the purpose of surveillance.
Transfer of data to third parties
Data will be processed by Hotel Van Eyck staff who handle requests and reservations, as well as by necessary subcontractors (hotel reservation software) and government agencies when required by law. Your personal data will not be sold or passed on to companies outside Hotel Van Eyck or to direct subcontractors of Hotel Van Eyck when necessary for the proper performance of its services or for marketing purposes to promote our own products and services. Hotel Van Eyck undertakes to only use subcontractors that comply with the GDPR.
Hotel Van Eyck does not transfer data outside the European Economic Area (EEA).
If we cease operations or our business is transferred to another company, your personal data will be transferred to the buyers of the company. In that case, Hotel Van Eyck will notify you of this transfer to the extent possible.
We will only disclose personal information when required by law or when we believe in good faith that such disclosure is necessary or desirable under the law to protect or defend the rights or property of our hotels, the site or its users.
How long we keep your data
Unless the law requires a different retention period, your personal data will be kept for up to 5 years after the last contact.
Your rights
· Right to information
If you have any questions or comments, or if you would like more information about the data we process, please send your request to us at info@hotelvaneyck.be. We will reply to you within a maximum of 30 days.
· Access to data, rectification and deletion
You can also delete or deactivate your profile by sending an email to info@hotelvaneyck.be. Within 30 days of your deletion request, your data will be deleted from our databases, unless we are obliged to keep it for legal or regulatory reasons, or for the follow-up of a booking that has not yet been completed.
· Right to object and deregistration
You can object to the processing of your data for marketing purposes (including profiling) free of charge at any time by simply unsubscribing by logging on to "Unsubscribe" in our newsletters or by sending an e-mail to info@hotelvaneyck.be. After receiving your request to unsubscribe, we will not use your data for marketing purposes unless you give your consent again when you make a reservation at our hotel in the future.
We protect your personal data
Hotel Van Eyck makes every effort to ensure the security of the personal data you provide to us.
All personal data you communicate to us will be stored on secure servers accessible only to Hotel Van Eyck staff members who have access rights and are obliged to keep the information confidential.
Please note: Hotel Van Eyck is present on social networks. When using the buttons that link to social networks, please remember that any information you disclose on social networks becomes public. Hotel Van Eyck is not responsible for the use social networks make of the information you disclose there. Therefore, always be careful what personal information you give to anyone in this context.
Belgian data protection authority
If you have a question about the use of your personal data or wish to initiate proceedings for a request for mediation or a complaint, please contact the Data Protection Authority, Rue Presse 35, 1000 Brussels
0032 (0)2 274 48 00
0032 (0)2 274 48 35
contact@apd-gba.be
https://www.autoriteprotectiondonnees.be/contact
Privacy policy changes
Hotel Van Eyck's privacy policy is subject to change. If we decide to change the way we collect, use or share your personal information, you will be notified on our Privacy Policy page. You will then have a choice as to whether or not we collect your information in accordance with the changes, and you may opt out by contacting info@hotelvaneyck.be within 30 days of the latest policy update. If you do not opt out, we will assume that you have accepted the new privacy policy.
Cookie Policy
Hotel Van Eyck website configuration does not collect information from your computer or other means of connection without your intervention. In other words, if you do not voluntarily and intentionally provide us with certain information, we will not know your identity, e-mail address or other identifying information.
Our website uses "cookie" technology for its proper functioning.
What is a Cookie?
A cookie is a small text file placed on your computer by a website and stored when you visit that website. Cookies are very useful for, among other things, recognising users of a website, improving their browsing experience and increasing the security of web pages.
In particular, cookies record your IP address, which is needed to surf the internet. An IP address is a number that is automatically assigned to your computer every time you surf the internet.
These cookies do not seek any personal information about you. They do not provide us with any means of contacting you. They do not extract any information from your computer in any way.
By using the website, you consent to the use and storage of certain essential cookies on your computer or mobile device. For the setting of non-essential cookies, your consent is requested when you access the website.
Which cookies does our website use?
· Strictly necessary functional cookies
These cookies are necessary for the proper functioning and security of the website. They enable you to browse and use certain parts of the website. They also enable us to provide you with the services you request.
These cookies make it possible, among other things
- to navigate between different sections of the website and to return to previous pages;
- to save the language so that you get content in the same language when you navigate to different pages of the website;
- during the online booking process, particularly to store and process items in the shopping cart, and to collect information provided in online forms;
- to fill in forms.
These cookies do not link IP addresses to your personal data.
Outside of browsing the website, these cookies are not used.
These cookies are necessary and always required. They are only stored for the duration of navigation on the website.
· Preference cookies
These cookies are used to facilitate and analyse the functioning of our website and to make its use more enjoyable and personalised, in particular by
- remembering your language and currency preferences;
- storing user preferences for future visits.
You have the choice to accept or refuse the use of these cookies.
· Statistics cookies
These cookies allow us to measure audience and compile statistics on website visits by collecting aggregated data on traffic to and interaction with our website in order to improve website navigation, by analysing the number of visits and time spent on our website.
You have the choice to accept or refuse the use of these cookies.
· Marketing cookies
These cookies are used to display targeted marketing messages. These cookies are:
- partly set by our website;
- partly set by third parties (set by another domain and not this website), specifically for audiovisual services, social media or advertisements accessible on our website.
Hotel Van Eyck has no control over these third-party cookies.
You have the choice to accept or refuse the use of these cookies.
Your cookie preferences
If you do not want cookies to be stored on your computer, you can refuse or block the installation of all or some cookies:
- by indicating your choices when opening the website in the RGPD - Cookie Usage pop-up;
- by changing your browser settings.
How you enable, disable and delete cookies depends on your device and your web browser.
Please note that doing so may reduce your browsing comfort and deny you access to certain pages of a website.
Please note that blocking the installation of cookies on your computer does not remove all advertisements from the websites you visit. Your refusal to accept these cookies only prevents the personalisation of these ads according to your interests, which are determined on the basis of your behaviour on the internet.
More information
For more information on how cookies work and how to manage them, visit
www.youronlinechoices.com
.